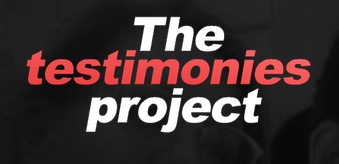 Jewish testimonies about Covid jab results.
The testimonies project - the movie
The Testimonies Project was created to provide a platform for all those who were affected after getting the covid-19 vaccines, and to make sure their voices are heard, since they are not heard in the Israeli media.
We hope this project will encourage more and more people to tell their story.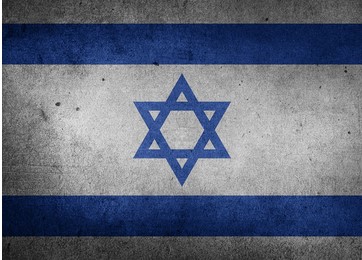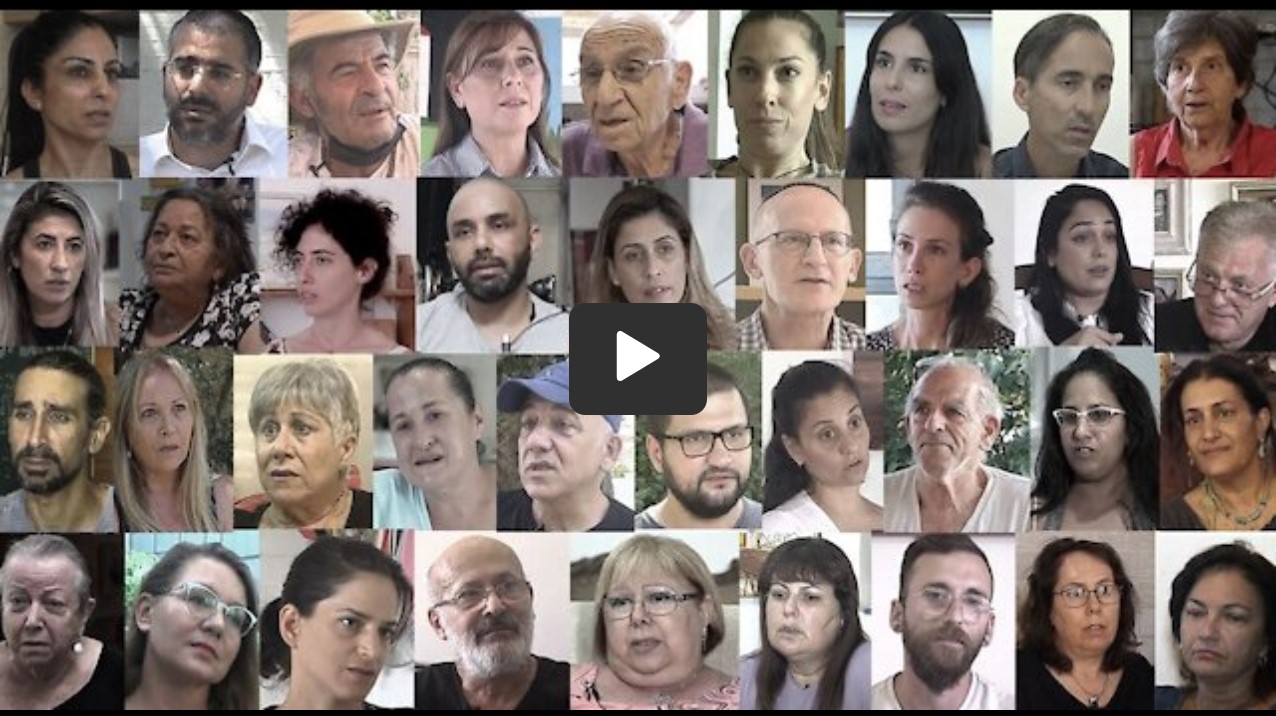 Israeli mother exposes the lives shattered, derailed and taken by COVID-19 vaccines
https://newstarget.com/2021-09-24-lives-shattered-derailed-taken-by-covid-vaccine.html
Israeli mother exposes the lives shattered, derailed and taken by COVID-19 vaccines
An Israeli mother takes on the challenge of informing the world about the lives shattered, derailed and taken by the Wuhan coronavirus (COVID-19) vaccines in Israel. The mother of two boys, who identified herself as Avital, has read thousands of testimonies and spoken with hundreds of people to come up with a 67-minute video titled "The Testimonies Project."
The video can be viewed in full here. It can also be viewed on the same site per category: heart problems, neurological, vaginal bleeding, blood clots, inflammations, skin problems and disease outbreak.
"In the past months, I've been hearing about more and more people I know who experienced severe adverse effects shortly after receiving the Pfizer shot. I also noticed that no news company, journalist, reporter or anyone investigated these events thoroughly and published the data," says Avital.
"Then, they started administering this experimental vaccine to our children. That's when I decided to take on this task."
Avital admits it has not been easy. She says that most of the victims of COVID-19 vaccines are afraid to be exposed because of the "hostility around the subject." But eventually, she has been able to reach the brave ones who agreed to share their unpleasant vaccine experience with the world.
"What can I tell you? Your son goes to sleep and in the morning you find him dead. It's horrible," says a father named Meir who lost his fully vaccinated son Daniel Jacob to cardiac arrest.
Ali, 41, has suffered two strokes after receiving the second dose of the COVID-19 vaccine. "I have no illness background, and suddenly two midlife strokes? I'm honestly just waiting for the third one to end it," he says. (Related: Mississippi man described as 'young and healthy' suffers debilitating stroke immediately after COVID vaccine.)
Gavriel, 57, has had open heart surgery just hours after getting the COVID-19 vaccine.
"My rabbi convinced me to get vaccinated. They give me the shot and then three hours later I felt pressure in my stomach. Suddenly I was hot. I took off my clothes," says Gavriel. "I told my brother to call an ambulance. They took me to the hospital, did x-rays. They said, 'you had a hole in the main artery of the heart.' I found myself on the operating table and had open-heart surgery."
Healthy young man diagnosed with myocarditis
A perfectly healthy 27-year-old has nearly lost his life after getting vaccinated.
"I decided to get vaccinated because I wanted to go on a vacation with my partner. A week after I got the second dose, I felt a certain pressure in my chest – a burning sensation, like my heart is about to burst out of my chest," says Nir Tal.
He has been diagnosed with myocarditis, an inflammation of the heart muscle that has been linked to mRNA vaccines like Pfizer's. (Related: Cardiologist says no case of COVID-19 vaccine-induced myocarditis is mild.)
"They diagnosed it on the spot. They brought the echo device to the ER [emergency room] and brought all devices there because my body temperature went up to about 40 degrees Celsius. My legs were paralyzed. I felt really bad," Tal says, adding that he has made a mistake when he took the vaccine.
Myocarditis reduces your heart's ability to pump and can cause rapid or abnormal heartbeats. Severe cases of myocarditis can lead to heart attack, stroke, heart failure and sudden cardiac arrest. Signs of myocarditis include chest pain, breathing problems, abnormal heartbeats, rapid breathing, fever and fainting.
Healthy middle-aged woman diagnosed with pericarditis
Elinor, 41, has not suffered any adverse effects after getting her first dose. But she started experiencing chest pains after the second dose.
"The doctor asked me what happened. I told him I came to see the nurse due to chest pain. I wanted to make sure I can go home. I'm a healthy person. I don't smoke. I'm an athlete. I don't take any medication," Elinor says.
The doctor has told her that there's an irregularity in her electrocardiogram (ECG). After another round of ECG test, as well as x-ray and echocardiogram, Elinor has been diagnosed with pericarditis.
"I was really scared because I did not know anything about pericarditis. What's the meaning? Does this mean I have long-term damage?"
Pericarditis is inflammation of the pericardium, a sac-like structure with two thin layers of tissue that surround the heart to hold it in place and help it work. A small amount of fluid keeps the layers separate so there's less friction between them as the heart beats.
It can be life-threatening when too much fluid gathers in the pericardium. Excess fluid puts pressure on the heart and doesn't allow it to fill properly. Less blood leaves the heart, causing a dramatic drop in blood pressure.
Healthy senior diagnosed with atrial fibrillation
Esti, 76, has been diagnosed with atrial fibrillation after getting the second dose of the vaccine. Atrial fibrillation is a quivering or irregular heartbeat (arrhythmia) that can lead to blood clots, stroke, heart failure and other heart-related complications. (Related: Top foods to avoid and to eat when diagnosed with atrial fibrillation.)
She has experienced fatigue, nausea, headaches and irregular heartbeat after the first dose, but a cardiologist still encouraged her to take the second dose. "Before the vaccine I was really healthy. No high blood pressure, no diabetes. None of the things people my age have," Esti says.
Many others have shared their horrible experience after getting vaccinated.
Itzhak, 32, says: "After the second shot, I had a fever. I was in bed for almost a week. About a month later, I started feeling something bad was happening to me. My heart was pounding hard, and I feel like I can't even stay seated. My heartbeat wakes me up and I can't function normally."
Naama, 53, says: "My face went pale. I felt things that I never felt before. I started getting shivers, horrifying headaches. My heart is beating irrationally. I checked my blood pressure at home and it was dangerously high. This is how I was for a whole month. I was scared to death."
One of the COVID-19 vaccine victims perfectly sums up the vaccination drives of governments around the world: "It's a disaster – an international disaster. We're lab rats. That's the truth."
Follow Immunization.news for more news and information related to coronavirus vaccines.
Sources include:
atrial fibrillation
,
badhealth
,
badmedicine
,
Big Pharma
,
Blood clots
,
Cardiac Arrest
,
coronavirus
,
covid-19
,
COVID-19 vaccine
,
high blood pressure
,
Israel
,
myocarditis
,
pericarditis
,
pharmaceutical fraud
,
stroke
,
vaccine injury
,
vaginal bleeding
Get Our Free Email Newsletter
Get independent news alerts on natural cures, food lab tests, cannabis medicine, science, robotics, drones, privacy and more.