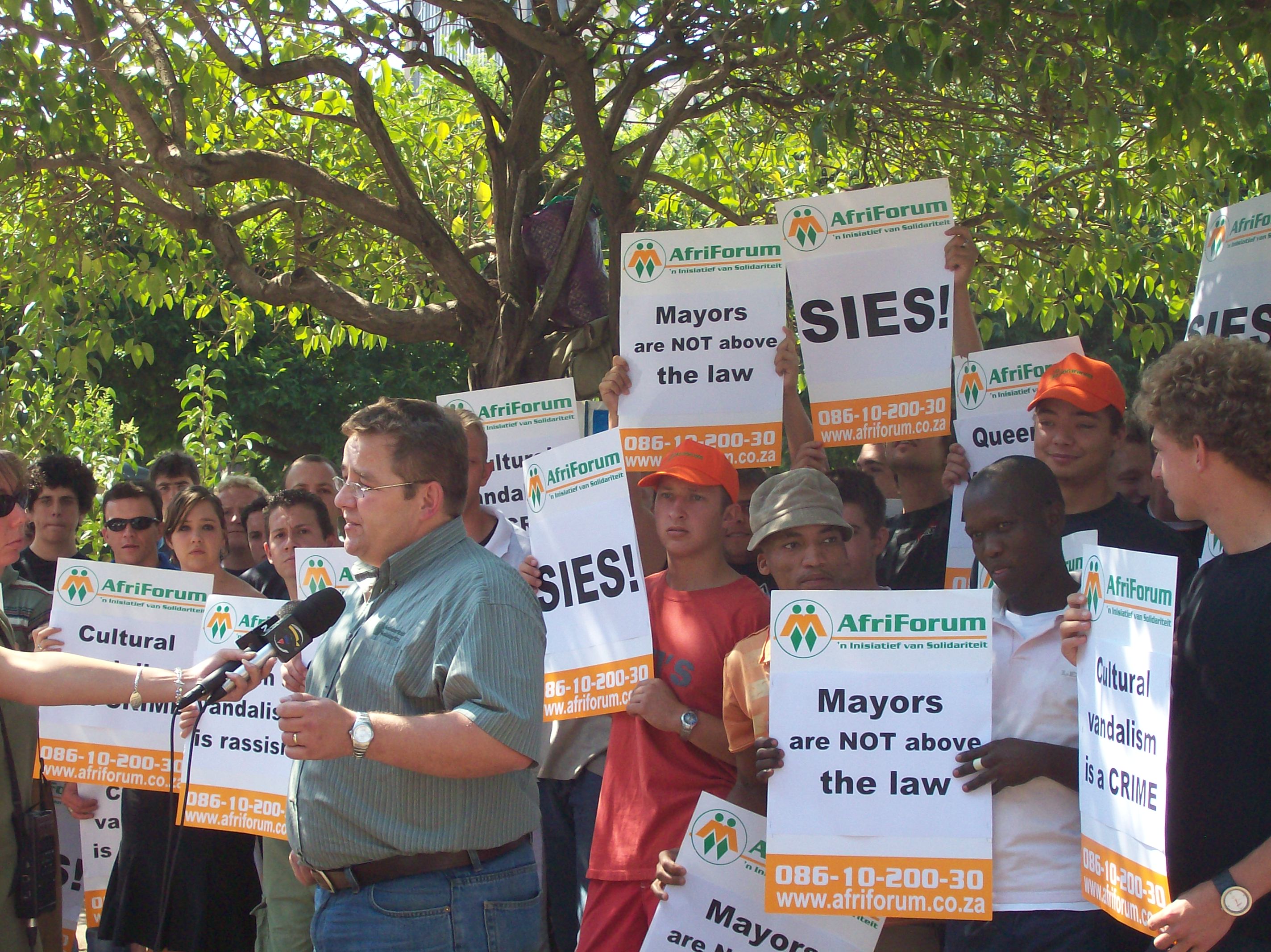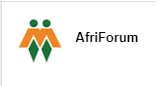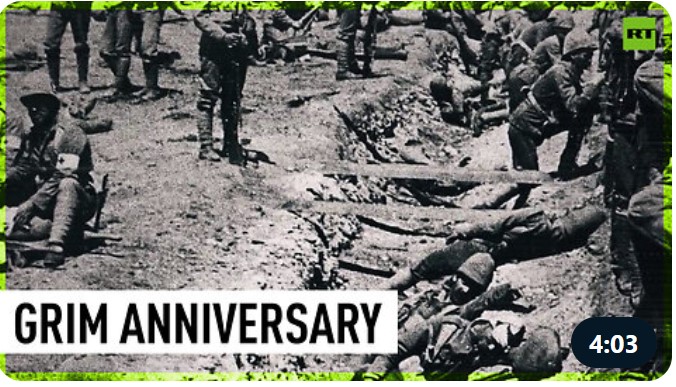 Second Boer war anniversary | Brutal monument to legacy of UK colonialism in Africa
Some 121 years have passed since the end of the second Boer war, which took the lives of around 70,000 people and was waged by the UK in an attempt to satisfy its appetite for South African gold. Does Britain feel guilty for the suffering of the people who died in the concentration camps? Obviously not.
Let's not forget it was the British who invented concentration camps during the Boer war where they starved both Boer and Africans in these concentration camps to death I have heard from Afrikaners that 33000 Afrikaners were starved to death and 8000 Africans were starved to death by the British.
Some even say 66000 Afrikaners were starved to death. I never really understood why and how come the Afrikaners hate the English so much until I moved to the UK where I learned to despise the English with a passion I have absolutely no trust in them at all.
I have never known a more dishonest and more deceitful race of people and false at heart in every way.
During the American revolution, about 18,000 patriots died as prisoners of war, as opposed to about 7000 on the battlefield. That alone, should tell you what despicable terrorists the British have always been. Putin can do the world a favor by eliminating this threat to mankind once and for all.
Foreign sides fighting on African soil...??? What the hell are you talking about, lady? Boers started settling in southern Africa by the mid-1600s. By the end of the 19th century, white Africans (aka Boers) have been in Africa for several generations. I am a White South African and regard myself as AFRICAN. It is this kind of racial bullshit that keeps dividing the people of South Africa and prevents us, as a nation, from becoming great again. Stop this SHIT!!!!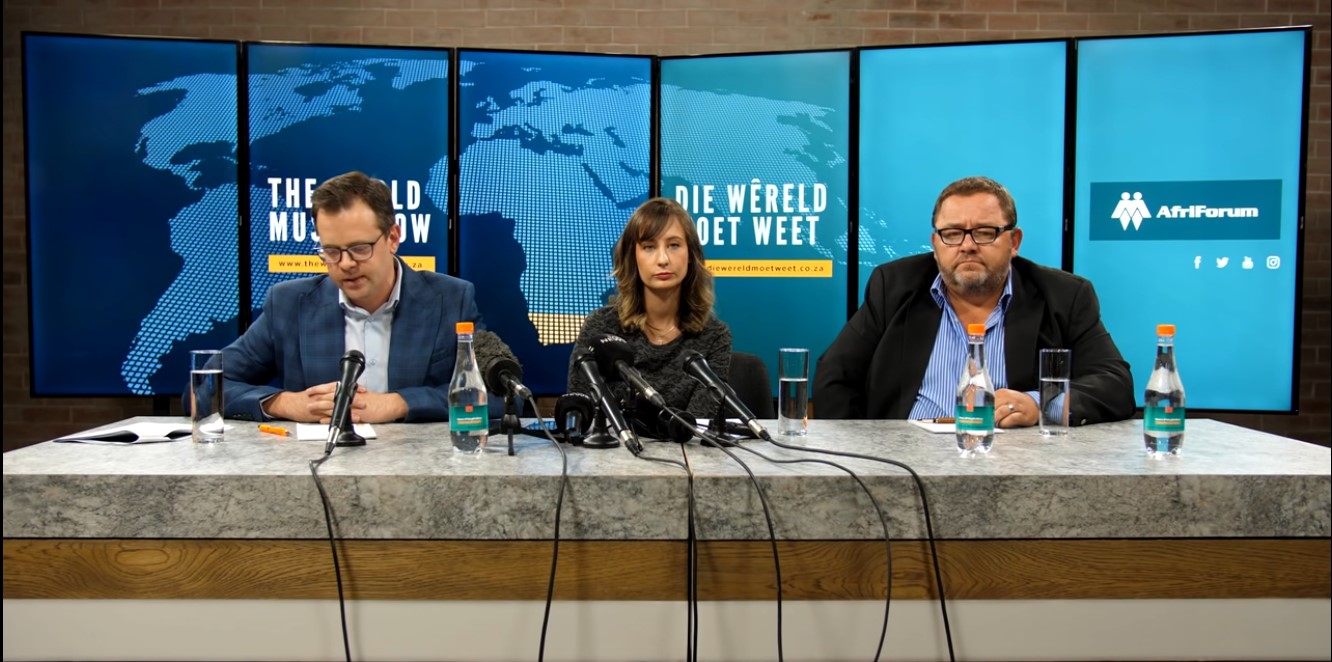 AfriForum is a South African Civil Rights Organization linked to the Solidarity Trade Union
AfriForum announces comprehensive international campaign against civil rights violations.
Membership 235,000.
I am sad to say that in Europe at least the EU countries will not care. People who work in the EU tells us they have guidelines for replacing the European people. Its not even a secret or a conspiracy anymore. Just the other day a French man who works within the EU explained this. Maybe Hungary, Poland and now UK (thanks to Brexit) will listen to you but the EU countries hate their citizens. Especially the white ones. I really sympathize with you and wish you all the luck in the world.
Couls someone -maybe FW de Klerk explain -my understanding was that the ANC would need a 66% majority vote in an election to change the Constitution -remember the sterling work done by Helen Zille in the past to prevent this .....and now?
Land claims started in 1996, thousands of farms where bought and given/offered back to claimants as well as community's, the majority however chose financial compensation instead of land. The ANC government now sits with thousands of Hectares of those unproductive farms, all previous farm workers now unemployed but still they(ANC)want more.
AfriForum is totally correct and truthful - telling it as it is. However I don't know how much of the western world will agree, but you must do something. Blacks continually play the blame game and will never stop - even if they have all the white-owned property. The ANC and EFF won't be satisfied until all whites are either gone or penniless. White people have created the first-world country that SA was and now that blacks have almost destroyed it they want everything whites have............the government is totally racist and wants white genocide. Most of the West is obsessed with "diversity" and when it comes to blacks - the West still feels white guilt. I am glad that AfriForum is finally telling the world.........good luck, I am behind you. White people should feel outraged at what is happening to them but I suspect that whites in SA still feel white guilt - hence the "ridiculously careful" way whites have criticized the government. Listen to the EFF and then listen to AfriForum and one can see what whites are up against - ignorance, refusal to see the failure they have caused and are causing, and the "blame game". Vicki Momberg goes to jail for using the word "kaffir" while the former president of SA can sing "machine gun the Boers - whites"...........unbelievable - what else is it but hatred of white people????
AfriforumFacebook | Twitter | YouTube | Donate
Europeans worldwide are losing their rights because they have never built a legal, civil rights organization to fight for their rights in the courts. The following article on AfriForum, a civil rights NGO (Non-Governmental Organization), outlines a structure that we would like to be replicated in all Western countries.
We believe if such an organization had been built in Western countries in the 1950s to represent Europeans and other races took the appropriate action against Governments and against the race relations/equality acts and the genocide of different races was fought against in the courts, we may have reversed the situation that we find ourselves in today for example, instead of the Establishment allowing different races and cultures to be destroyed, it could have been stopped. It is sad to say that conservatism, which is phony nationalism promoted by so-called pro-whites, has really hindered our development because they did not build an Anti-Defamation Council and have not been able to change from their narrow ideas.

If you want such a group to be successful, you must fight for all racial groups. If you fight internationally for indigenous rights, including your own, you will have a better chance at being successful with this organizational setup. When setting up an organization please refer to our Affirmative Action article and ensure you set up a security council with founding members to prevent being penetrated and being taken over by undesirables.
Solidarity Organization in South Africa.
AfriForum is a South African Civil Rights Organization linked to the Solidarity Trade Union which was established in 2006, with a membership of approximately 170,000. Its objective is to encourage the participation of minority groups such as Afrikaners in public debate and civil action. It particularly promotes the protection of Afrikaner culture, has opposed the renaming of streets, and affirmative action within South Africa which it considers a form of discrimination. It aims to mobilize civil society specifically within minority communities in order to take part in the democratic debate.
Its motto is: 'Laat jou stem hoor' English translation: 'Have your say.'

The Solidarity Trade Union (the only Christian Trade Union in South Africa), Legal Fund accepts donations. The website reports on their recent activities.
AfriForum is campaigning on many critical issues for South Africans. Which include:
• Campaigning against the murder of white farmers to be declared as a priority crime.
• Campaigning against corruption. Petitioning against the dangerous practice of Fracking (hydraulic fracturing), in KZN (the province of KwaZulu-Natal or Natal) which refers to the process through which rocks are fractured by a liquid under very high pressure to release natural gas from shale rock deep below the earth.
• Monitoring the drinking and sewage water quality within towns where its branches are active. Due to poor management and enforcement by the water regulator, AfriForum in some cases is intervening to ensure communities have safe and sufficient drinking water.
• Organizing communities at a grassroots level to address among other things, poor service delivery, and unsafe neighborhoods.
• Through AfriForum Youth, they have engaged in the debate about Afrikaans as a language of instruction at the University of the Free State (UFS) where the council voted in December 2015 for English to be the primary medium of instruction.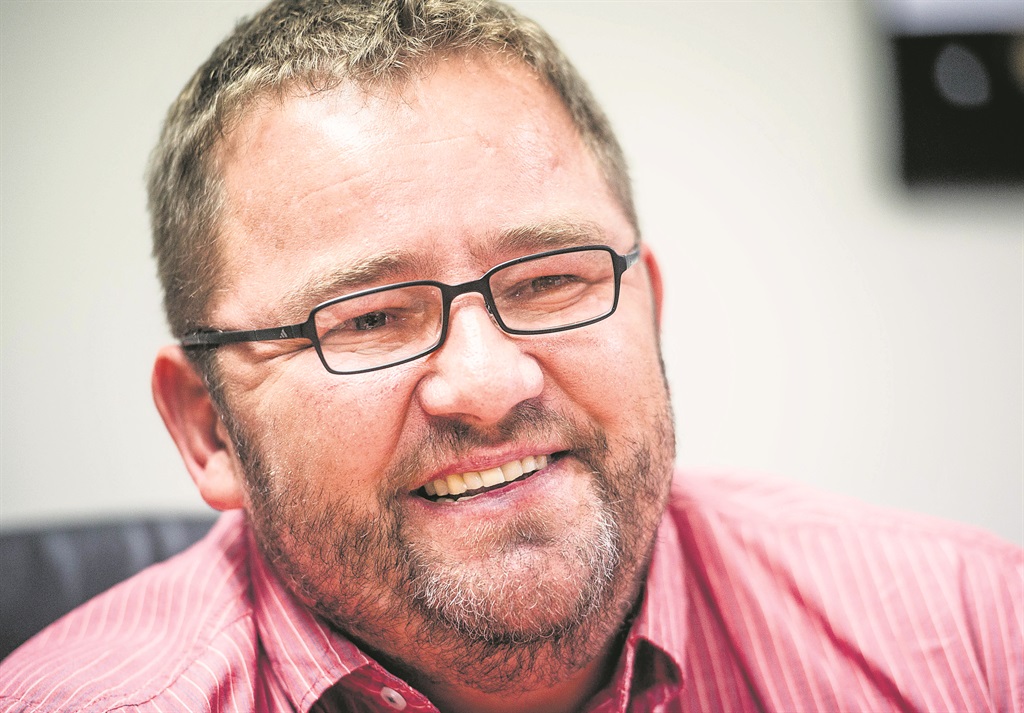 AfriForum's CEO Kallie Kriel outlined AFriforums goals in an interview:
"We would like to achieve balance in South Africa. True democracy needs alternative voices in order to succeed. While we aren't a political party, we give alternative ideas and suggestions, where applicable, to the government stance."
"We are open to all races and we stand as an important check and balance in the interests of society as a whole, an example being our action against the government for failing to adhere to its constitutional obligations in dealing with crime."
"In addition, we take on minority issues — their voices need to be heard; one good example being, the fight to retain Afrikaans as a medium of instruction at schools and university levels."
AfriForum Youth Against Hate Speech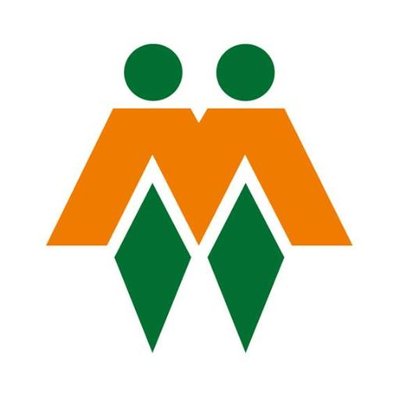 The Youth division wishes to achieve cultural freedom for Afrikaners based on a framework of Christian democratic ideals. Currently, young AFrikaaners do not feel they can express their culture, language or religion without prejudice. The Youth division of Afriforum successfully won a civil court case against Julius Malema who repeatedly signs the words, "Kill the Boer," at many ANC Youth League gatherings. Judge Collin Lamont, ruled in favor of the Afriforum and passed a guilty sentence within the High Court in Johannesburg in September 2011. He stated that: "it undermined the dignity of Afrikaners, and was discriminatory and harmful."
This is not the only charge of hate speech that AfriForum has taken to court. They have taken other individuals including Ronald Lamola of the ANC Youth League who stated their political party would not guarantee the safety of Afrikaans who refused to give up their lands and mineral rights voluntarily. They also put in a complaint against Jason Mfusi, the leader of SASCO who stated on Social Networking sites: "My grandfather says a good farmer is a dead farmer."
In all these cases, the Afriforum were successful with the outcomes in their favor.
Promoting Multilingualism
The Afriforum are committed to promoting multilingualism within the country. Their latest campaign is with the University of Pretoria who is currently considering switching all their lectures to English only. The Youth division had been attempting to resolve this through discussion with no avail so a campaign has now begun to ensure all students are protected and given equal opportunities for learning.
Kriel believes the EFF has an agenda behind this and is part of a larger campaign:
"According to AfriForum, the EFF's fight against Afrikaans is just a next step in their campaign to disrupt the campus with a view to mobilisation and the creation of publicity for the forthcoming municipal elections."
This is not the first time there have been violent hate protests against Afrikaners who were upset about the lack of diversity in their universities. The EFF violently assaulted white students with whips at the Elsenburg Agricultural College during an illegal and aggressive protest.

Afriforum Against the EFF
The EFF have shown increasing levels of violence against and Afrikaners (Boers) especially since Malema took over as President. Afriforum is continually trying to step up and provide a rational counter argument to their violence through numerous court cases, negotiations and media campaigns. Recently the EFF defaced many Afrikaner street signs in Pretoria by spray painting the letters 'EFF' over the name. Ian Cameron, the AfriForum Youth's spokesperson made the following statement:
"It is clear that the EFF remains a radical 'blacks only' political party. Their actions prove to citizens that there is no place for Afrikaner heritage in this country,"
"Our actions aim to broaden mutual acknowledgement and respect for one another's culture and heritage, not to detract from it. To paint over someone else's culture is not the way to respect their heritage."
Genocide of Afrikaner Farmers
This organization has regularly criticized the government for its blatant disregard of the serious problem of farm murders. AfriForum activists are petitioning for farm murders to be declared a priority crime. They have raised widespread local awareness and increased international awareness of the problem by means of several campaigns including 'Stop the Murders' campaign.
In 2011, 25% of South Africa was owned and managed by the State. The majority of white-owned land is handled by commercial farmers who are the primary South African food producers. Alarmingly their numbers are dwindling rapidly with latest estimates showing approximately 30,000 farmers left. Fifteen years ago there were 60,000 white/Afrikaner farmers, yet the African Government does not feel there are any issues.
In 2010 a legal team for AfriForum representing farmers in Zimbabwe won a court bid to sue Zimbabwe's government over its "cruel" and "vengeful" expropriation of South African-owned farms. In 2008 the regional court SADC tribunal ruled that Zimbabwe's land reform was illegal and racist, and that those who had suffered discrimination by having their farms expropriated had the right to compensation.
Afriforum wins first round in Zimbabwe case
AfriForum's started a Community Safety Department to promote the safety of citizens within communities. Its main emphasis is to establish safety structures including neighborhood watches, farm watches, community forums and radio networks. In 2011 AfriForum commissioned Professor Rudolph Zinn of UNISA to conduct research into successful community safety structures in South Africa. The research has led to the compilation of a community safety handbook that has been implemented in all AfriForum branches countrywide. The department also focuses on the role of government and in particular that of law enforcement agencies and acts as a pressure group so that citizens get the best safety and security possible.
Useful Links and Videos
AfriForum security video of farm attack
What is White Genocide and who is behind it? #AltRight
THE SOUTH-AFRICAN GENOCIDE (Part 1)
Solidarity Legal Fund - States Should Interfere Less and Spend Less
South African Family Relief Project
https://www.generation-identity.org.uk/ Support the movement here: https://www.generation-identity.org.u.
.. https://www.makersupport.com/GenIdUKI...
Join or Support #120db: http://www.120db.info/en/
AfriForum needs to build Community Based Organization
Community Based Organization (CBO) Engagements
Community Organization and Building - 3-30-16 Lecture
White South Africans need to build regional Congress and Unite with European Congresses in other countries.
Lauren Southern South Africa, The Truth # farmlands
South Africa The Truth #farmlands
If South Africa does not want European Boers and the expertise on farming then other countries will benefit. Russia will benefit so much from us Boere and at least we will be able to farm in peace. Absolutely brilliant news.
Imperial Russia, sided with the Afrikaners, in their war against UK aggression 1899-1902. Many Russian military volunteered to fight on the side of the Boers. I'opine, that Afrikaners people, has a common past history with Russia, should help them to make their choice where to move, to avoid their possible genocide, funded by Western liberals?
Russia Welcomes Afrikaners: 15000 Boers Plans To Move To Russia From South Africa
Everybody please send the following video links to President Trump.
New Law And Order Episode Depicts Infowars Reporter Being Raped
Lauren Southern on South Africa: FARMLANDS (Are Whites History?)
INFOWARS HACKED: Taken Down After CNN Calls For Alex Jones To Be Silenced
Write letter to President Trump ask him to allow all White South Africans into the United States
NUMBERS
Comments: 202-456-1111
Switchboard: 202-456-1414
TTY/TTD
Comments: 202-456-6213
Visitor's Office: 202-456-2121
Write a letter to the President of the United States
Here are a few simple things you can do to make sure your message gets to the White House as quickly as possible.
If possible, email us! This is the fastest way to get your message to President

If you write a letter, please consider typing it on an 8 1/2 by 11 inch sheet of paper. If you hand-write your letter, please consider using pen and writing as neatly as possible.

Please include your return address on your letter as well as your envelope. If you have an email address, please consider including that as well.

And finally, be sure to include the full address of the White House to make sure your message gets to us as quickly and directly as possible:

The White House
1600 Pennsylvania Avenue NW
Washington, DC 20500
28/04/2016
George Galloway on Who funded the ANC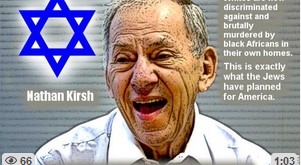 George Galloway on Who funded the ANC
Stevie says