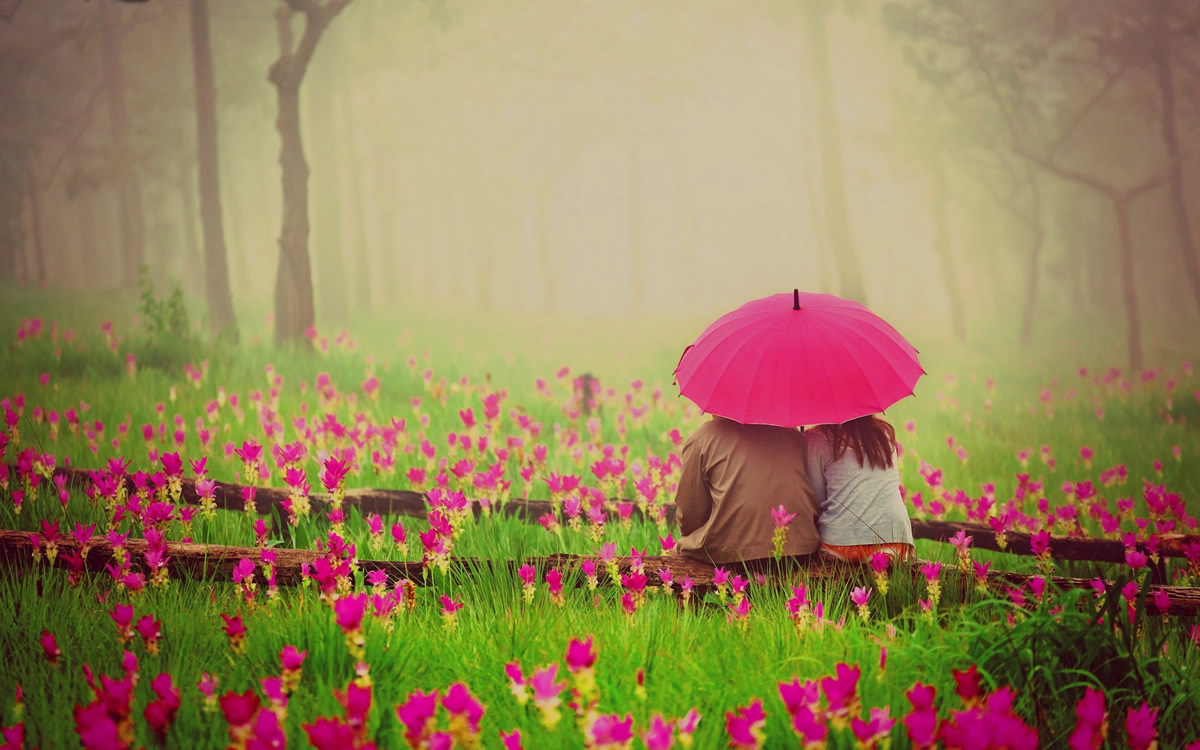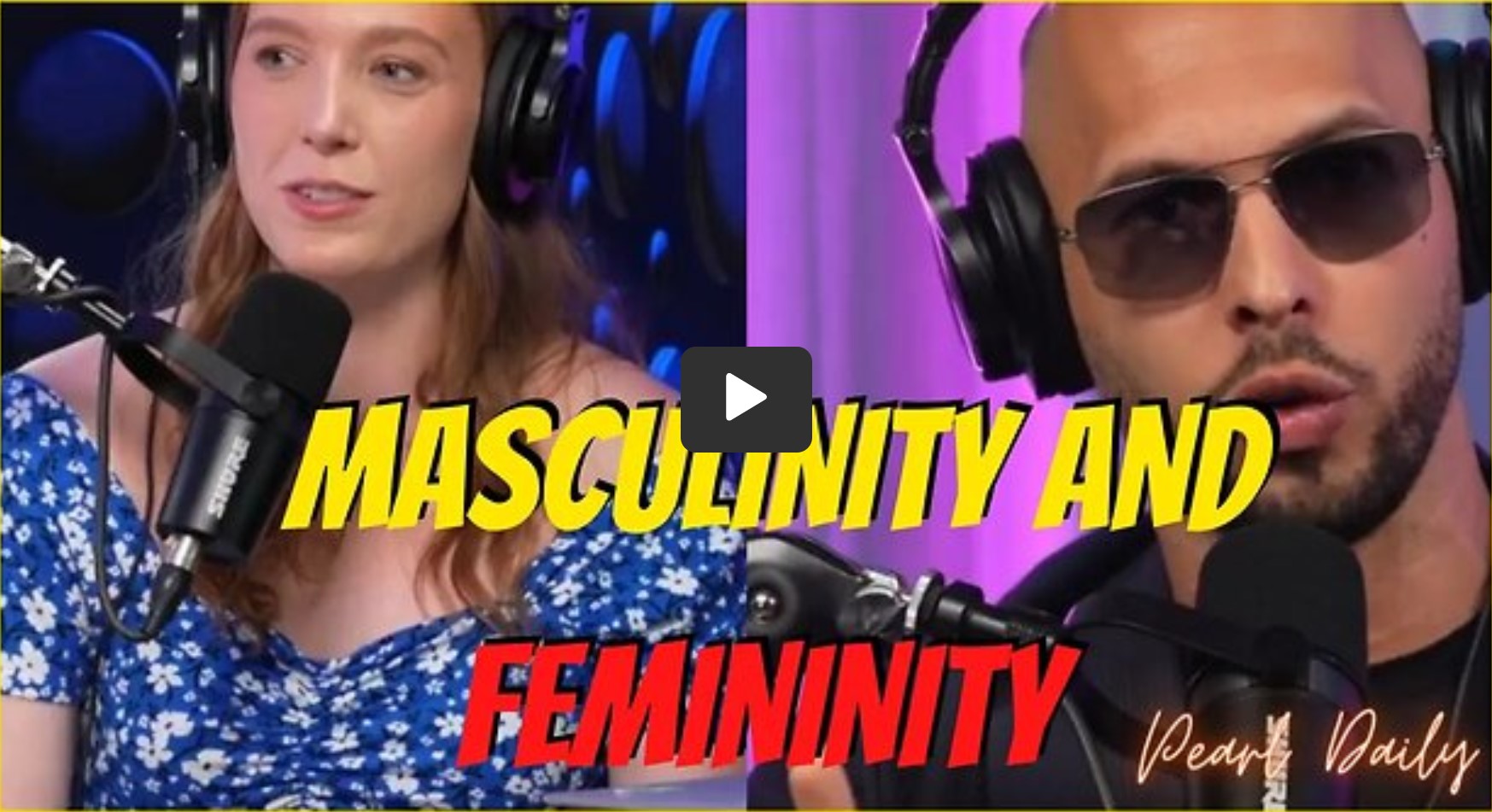 Men And Women Should work as a team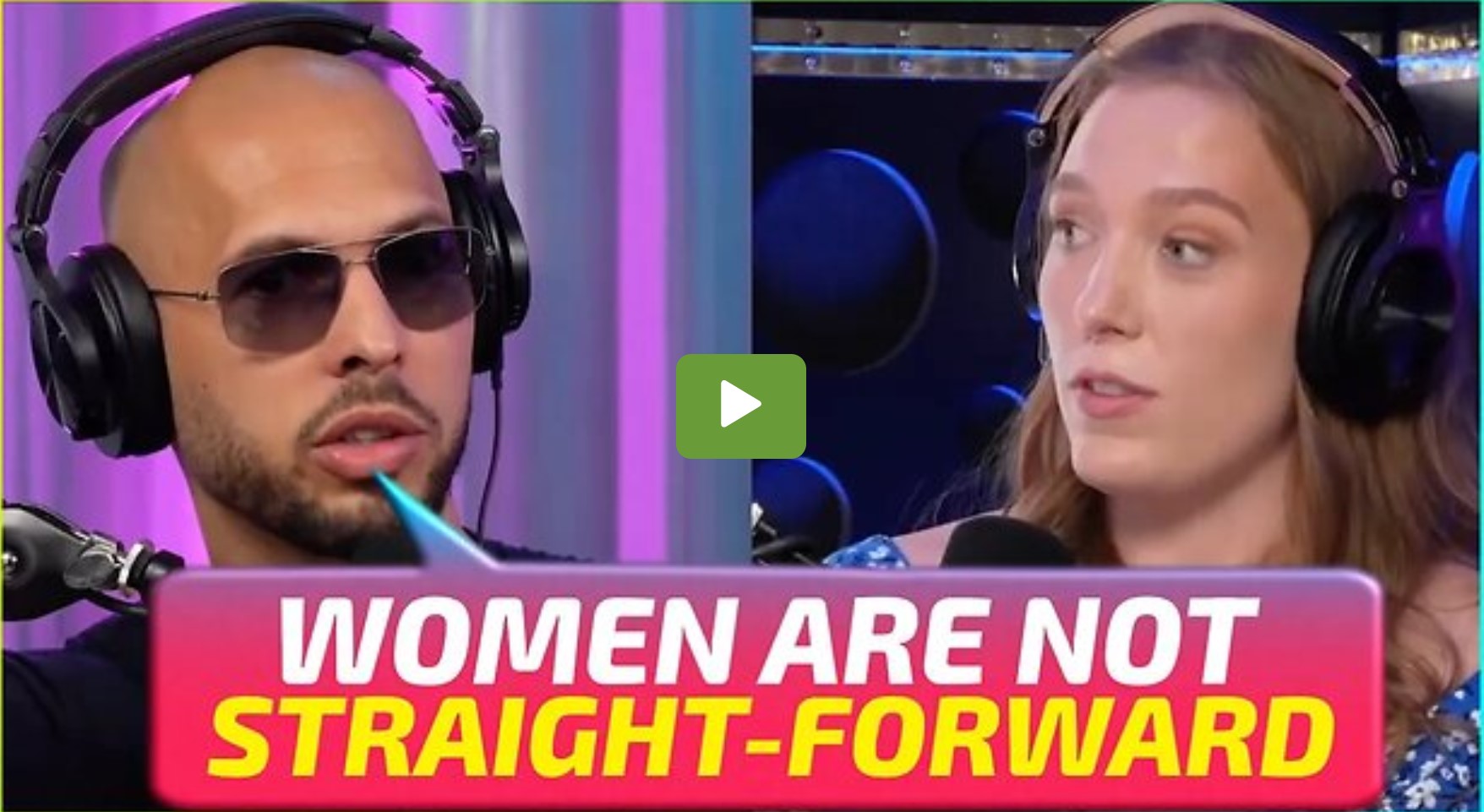 Modern Women NEED To Understand THIS

45% Of Women Will Be Single & Childless By 2030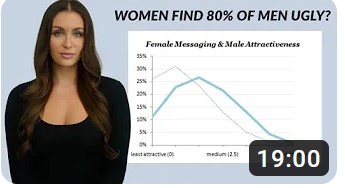 Women Find 80% Of Men Unattractive - "Hypergamy Or Are Men Just Ugly?"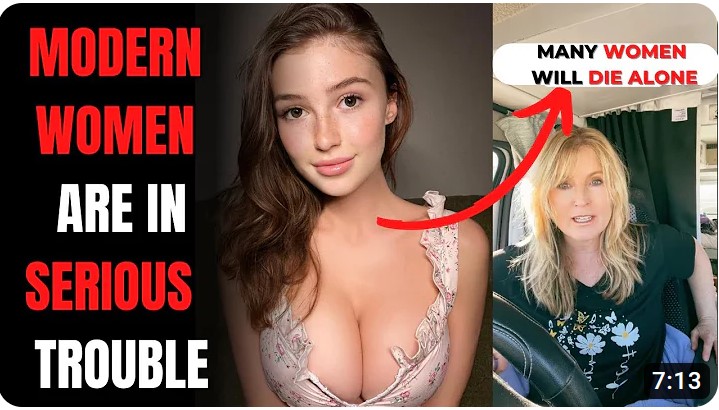 The DEVASTATING Trend Of Unmarried And Childless Leftover Women Are In Trouble Mgtow Moments
The truth is that a lot of men are alone as well. It is becoming the new normal for people to be single and lonely. It is really sad. Human beings are social creatures. Men want to have a connection with women. Unfortunately, extreme feminism and modern divorce laws make that nearly impossible.
The only person that marriage benefits is the woman. If her and her husband get divorced, she gets custody of the kids. She also gets custody of the house. The man has to pay child support and alimony, which means that he still has to pay for a house that he will never live in again. Basically, the man has to start all over again.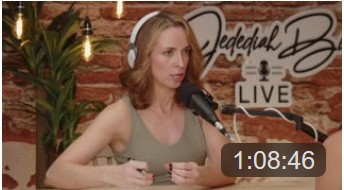 The Problem With Modern Women w/ @Layah Heilpern | Jedediah Bila Live | Episode 66
Jed sits down with Layah Heilpern to discuss masculinity, traditional gender roles, modern women, body count, hookup culture, The Matrix, fertility, and much more.
Talking about Andrew Tate.
Men Who Get Women and Women Who Get Men.
Direct Link to Latest News
Bigger Text | Default Text | Smaller Text |
Men Who Get Women
July 1, 2018
Fulfillment for a man comes from discovering what he was born to do, and doing it. God has given every man a mission. A man becomes a man when he finally believes in himself, and doesn't put any man or woman above him. These men don't need women, except to help them fulfill their mission. They are the real men real women want.

updated from Feb 9, 2009
by Henry Makow Ph.D.
Like a Zen Koan, men who get women don't need them and don't want them. They aren't pretending. They don't want them and they don't need them. Test this formula in reverse. Are women attracted to men who adore them? Temporarily maybe. But ultimately, women don't want to be idealized. They want to be seen and loved for whom they really are. A real woman is somewhat passive by nature. She looks to her husband to give her purpose. So she doesn't want to be HIS purpose. This wisdom has come too late to help me. In spite of being bright and relatively successful, I squandered my romantic life as the poster boy for needy. I was programmed by the mass media and education to regard sex and love, especially sex, as the prerequisite for my personal development. I was taught that these were the highest experiences life had to offer. In other words, I was inducted into an occult secular religion which required .... a woman.PROGRAMMED TO FAILPopular occulture programmed me for failure. It taught me to idealize attractive women, to worship the "goddess" within, to "need" them to validate me. At the same time, women were programmed to think they were more unique and important than they really were.In heterosexuality, women empower their husbands by exchanging their worldly power for his power expressed as love. (Men want power; women want love. Marriage is an exchange of the two. See my book "Cruel Hoax.")
A woman does not respect a man she can control.
But, women were retrained to seek power instead and emasculate men. Attractive women were rarely portrayed in a negative light in movies or on TV. On the contrary, the rule was sex appeal = moral superiority. If an unattractive person was cast, the chances were s/he was a bad guy. (All of this is still true.) No wonder I pursued chimeras. No wonder my marriages were built on delusions.Let's see this in a larger context: the modern world is not dedicated to realizing the intentions of the mysterious Force that created the universe. It is not based on discerning the inherent natural and moral laws that ensure our healthy development. Rather, modern society is dedicated to the limitless greed of a tiny cabal of psychopaths. It is based on using deception and hype to cheat man and God. A highly organized Satanic power, the Illuminati, want to suppress any notions of universal Purpose and Design. They want to demoralize and degrade the human race in order to colonize us. They are behind all Western imperialism, and now, with the NWO, imperialism is coming home to roost. They use sex to distract people. Sex is a reproductive function. Nature gave it some charm and urgency to ensure it happened. Instead of a short mating and procreative stage, the Illuminati have turned sex into a lifelong obsession designed to make us stupid. Most sexual perversion stems from making sex an end in itself separate from procreation, love and marriage. The trend toward promiscuity and family breakdown, portrayed as "progress," was planned by the Illuminati decades ago.
In Aldous Huxley's novel Brave New World (1932) monogamy is a selfish perversion. Bonding is a crime. The words "mother" and "father" are obscenities. Life begins on an assembly line that starts with the fertilization of conscripted eggs. Babies are brainwashed for 12 years, by endless repetition of state-approved axioms. This is the world we are entering as the Illuminati take away our toys but leave us our pills, Viagra-Prozac-Soma. We are becoming zombies with six-hour erections.MEN WHO GET WOMEN"So long as the love, even the smallest, of man toward woman is not destroyed, so long is his mind in bondage as the calf that drinks milk is to his mother." -BuddhaWhen I was young and full of religious zeal, I considered becoming a monk. I decided against it comparing myself to a hamburger cooked on only one side. As long as I craved feminine love and sex, I wasn't ready. But now I'm 68, happily married after three unsuccessful tries. Having put in countless hours of lovemaking and studying the female, I can say with confidence that sex and romance are mostly a matter of hormones and mental programming. Anonymous sex
is a facsimile for love; pursuing an elusive goal by imitating the act of love. It is dehumanizing and degrading. Its noramlization is a sign of our satanic possession.
Sex is meaningful only as an expression of a loving bond between a man and woman. But, men don't need women or sex to fulfill themselves. They only need them to realize they don't need them.

Love grows over time when a man and woman trust each other for companionship, understanding and support. The other kind of love is worship, and that is reserved for God alone.------

---
Comments for "Men Who Get Women"
---
---
---
---
---
---
---
---
---
Henry Makow received his Ph.D. in English Literature from the University of Toronto in 1982. He welcomes your comments at This email address is being protected from spambots. You need JavaScript enabled to view it.
Henry Makow

Hidden History, Zionism
and Anti-Semitism
Henry Makow © 2020
Lauren Southern
Return of the Traditional Woman - Cal Poly SLO
Many people are finding it difficult in today's busy lifestyles to find partners. If you do not have a partner and are on your own, life can be both miserable and lonely, especially as you get older and find it harder to expand your social circle. A large part of what causes issues is poor attitudes, which are promoted by the Globalist through fake mainstream news media and movies. Next time you watch TV, read papers beware for these attitudes promoted by television and popular fiction novels. We hope the following videos will help married couples, and help singles find your loving partner.

Esther Perel is a renowned relationship psychologist who believes there are three key habits that happy couples nearly always display:
1. They remain curious about each other.
2. They are genuinely happy for their partner.
3. They maintain their own personal lives in a relationship.
Useful Videos and Links
Psychologist says these 2 patterns of behavior are the most common signs that a couple is going to divorce
Bringing Baby Home Program | Dr. John Gottman
Why Women Pass Up Good Guys for Players
Women Have Been Tricked Into Living Like Men
Millennials are Being Set Up for Loneliness
What are the Six Intimacy Skills?
Traits of Alpha Males
Jordan Peterson: Traits of Alpha Males
Jordan Peterson: Why Do Nice Guys Nice Finish Last? (MUST WATCH)
Stell Bell
8 Reasons Not to Have Children — DEBUNKED!
Becoming a mother was the best thing that could have ever happened to many women. It changes you.. for the better. It's rough some times, but it's worth it.
Quinn Norton
Marriage Agreement
Lana Lokteff & Laura Doyle - The Surrendered Wife: Stop Nagging & Controlling, Be Feminine
Laura Doyle - The Surrendered Wife: Stop Nagging & Controlling, Be Feminine
Six Intimacy Skills to Transform Your Marriage with Laura Doyle
Female Nature and Advice for Young Ladies
Lana Lokteff - How the Left is Betraying Women
Lana Lokteff - How the Left is Betraying Women - Identitarian Ideas IX
Mainly White False Jews Promote Commumism
"We must realize that our party's most powerful weapon is RACIAL TENSION. By propounding into the consciousness of the DARK races, that for centuries they have been oppressed by Whites, we can mold them to the program of the Communist Party. In America we will aim for subtle victory. While inflaming the Negro minority against the Whites, we will endeavor to instill in the Whites, a guilt complex for their exploitation of the Negros. We will aid the Negroes to rise in prominence in every walk of life, in the PROFESSIONS, and in the world of SPORTS and ENTERTAINMENT. With this prestige, the Negro will be able to INTER-MARRY with the Whites and begin a process which will deliver America to our cause." AUTHOR – Israel Cohen(Zionist — Communist — Internationalist) "A Racial Program for the Twentieth Century" >Published in 1912 . On June 17, 1957, the above passage was read into the United States Congressional Record by Rep. Thomas G. Abernathy
Why Interracial Relationships Are Pushed On White Women
Race-Mixing Traitors
Muhammad Ali Vehemently Disapproves Of Race Mixing
/A Message To Race Traitor White Women
Stefan Molyneux Why Men Don't Want Single Mothers
Stefan Molyneux Why Men Don't Want Single Mothers
15 Reasons to Date a Single Mom - Rebutted!
East Asians have very low rates of single motherhood. Which means they have higher education attainment rates, very low welfare spending, and no feminism. This has lead to them having much more money available to invest in their economies and technology. How can we in the West compete when such a large part of our Governments and economies have to support so many single mothers. Single Motherhood has lead to the downfall of Western Civilization.
The Women Of Odessa Paying To Meet Wealthy Foreigners
Arranged Marriages (Documentary)
Stefan Molyneux - Women & Downfall of The West
Stefan Molyneux - Women & Downfall of The West
The Romani people have Beautiful Bridges for sale In markets in Bulgaria in Eastern Europe. . Romani constitute one of largest European cultural minorities. The market is a chance for poor families in the community to arrange financially marriages for their children. Young and Beautiful Brides for Sale in this Market of Bulgaria .
Comments One Lady said,

I want an arrangement marriage. I want a nice man to marry. Im 37 american pretty woman. Smart and talented. I've never been married and it's my turn to start a life. It's my turn to be happy. I wish i knew how to go about arranging my own marriage.
I want to have an arranged marriage now
Comments
The women in the USA are to hard to please that why i went to Romania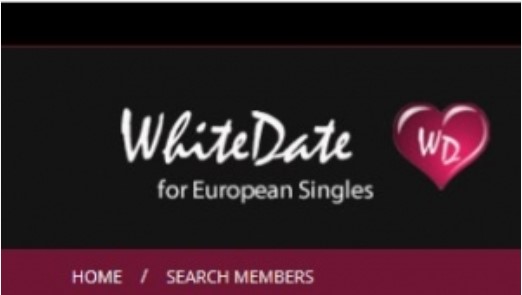 Ambrose Lane
19/12/2018H