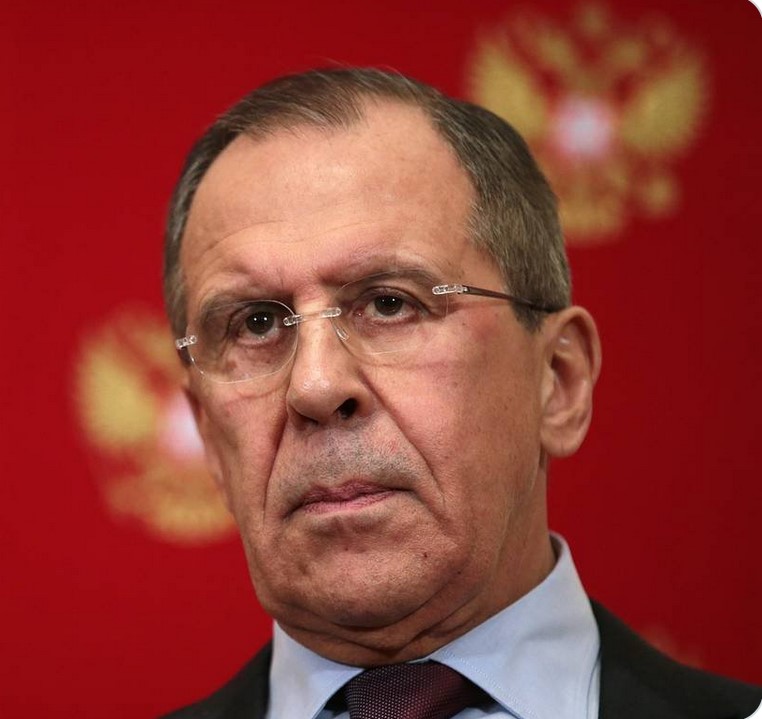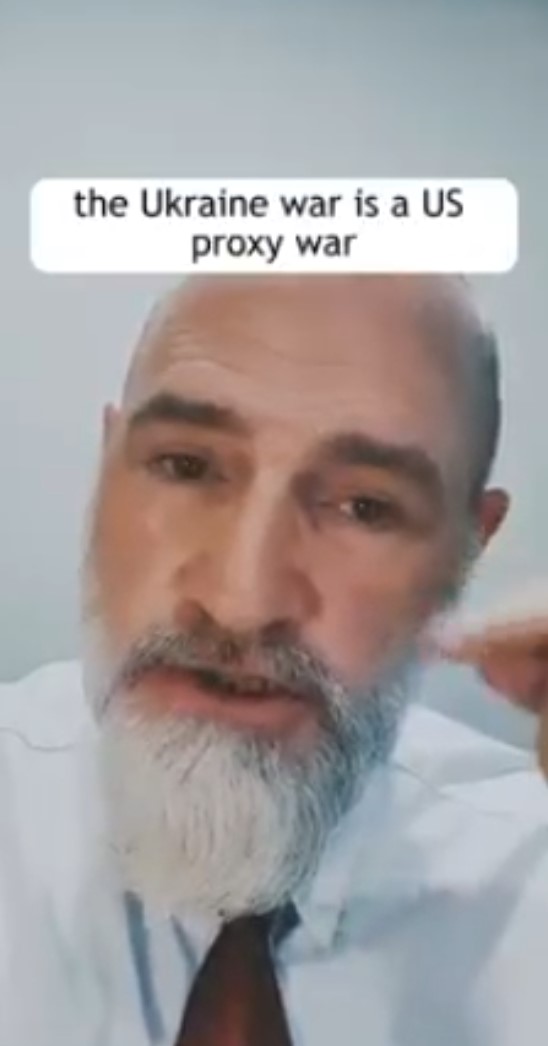 Poland's role in the current conflict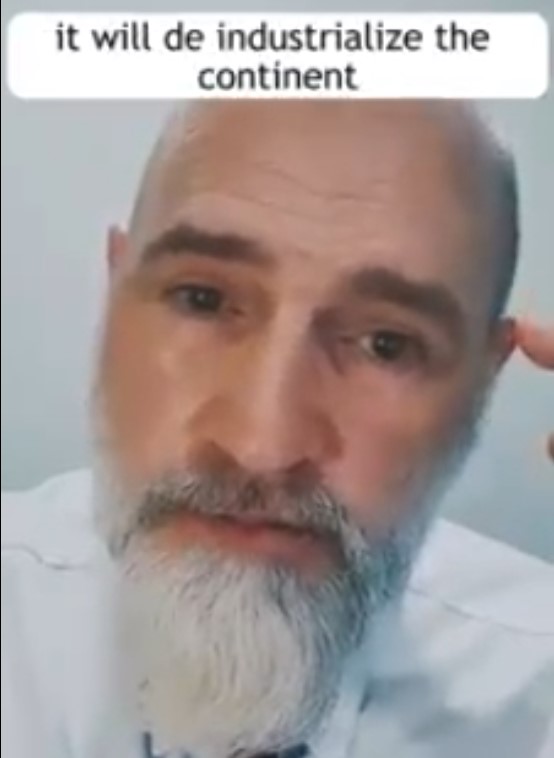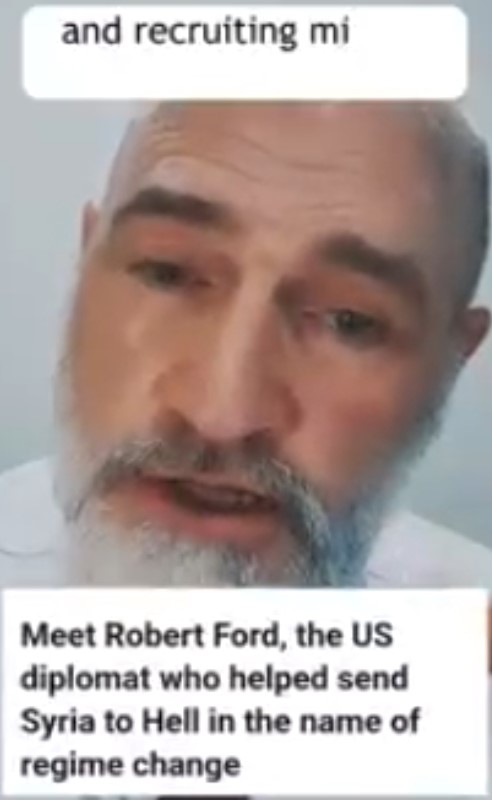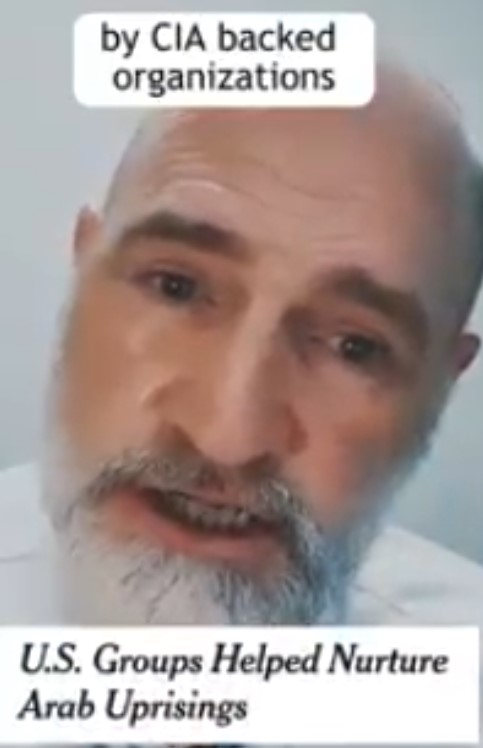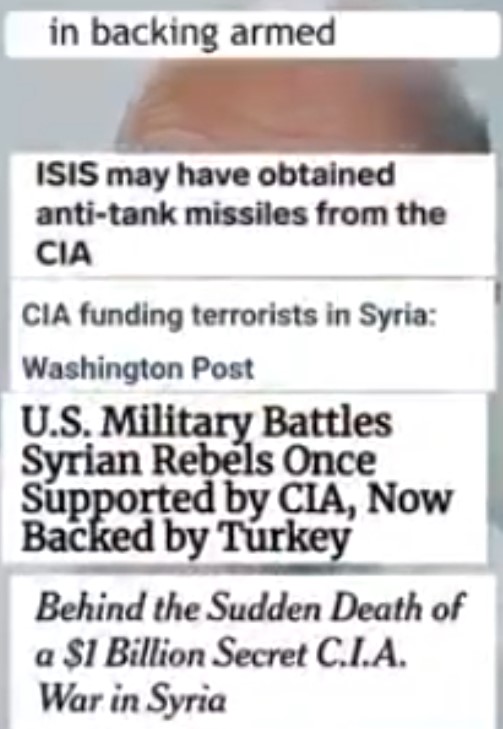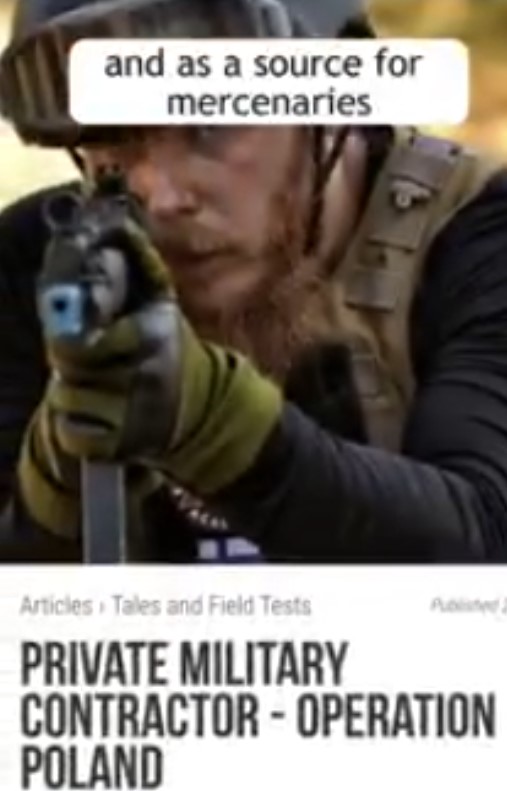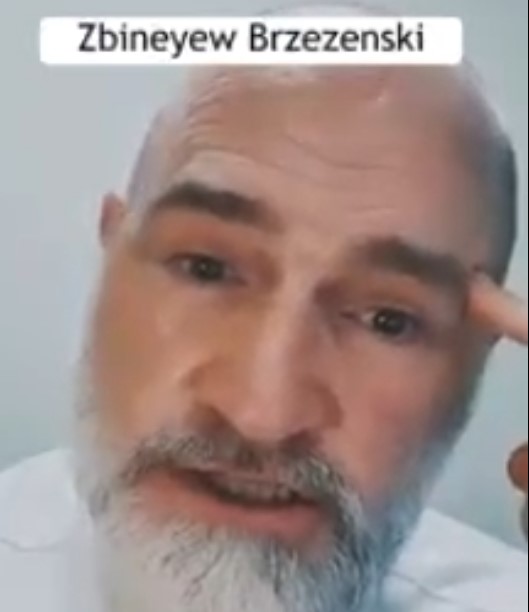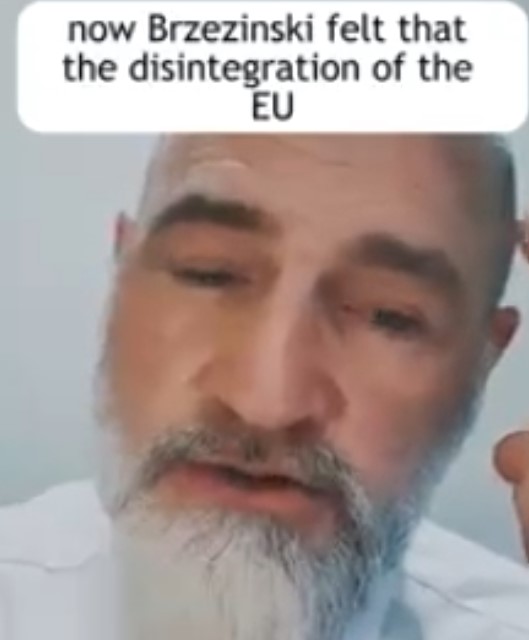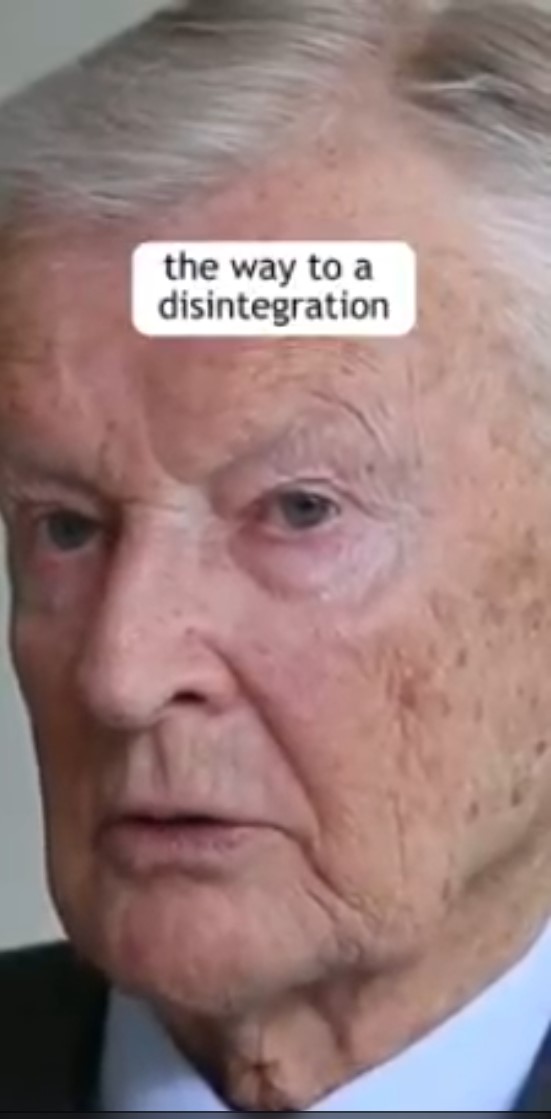 Zbineyew Brzezenski is Jewish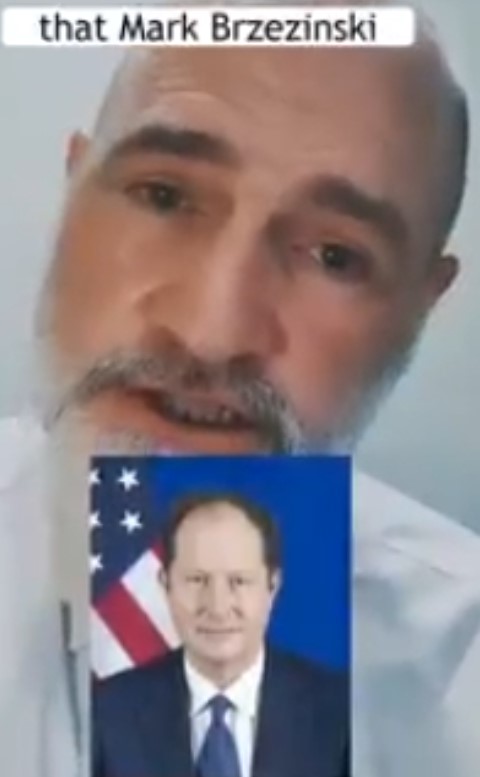 Zbineyew Brzezenski son Mark Brzezenski.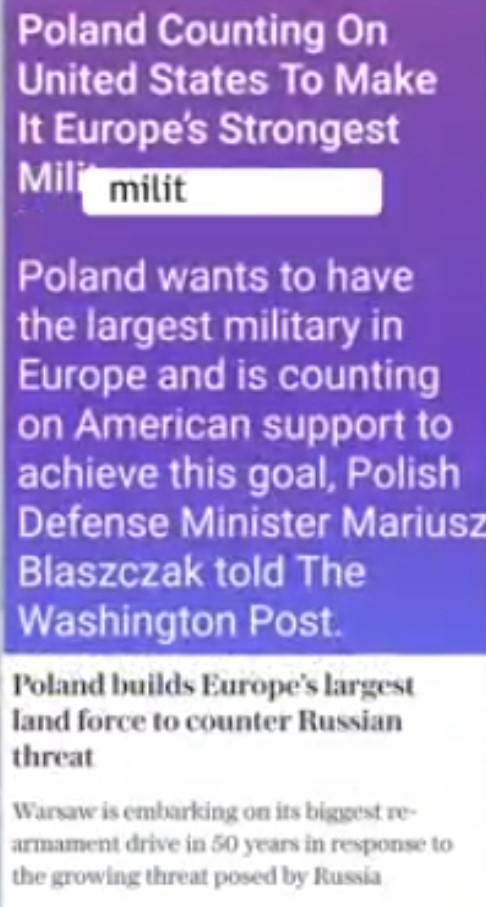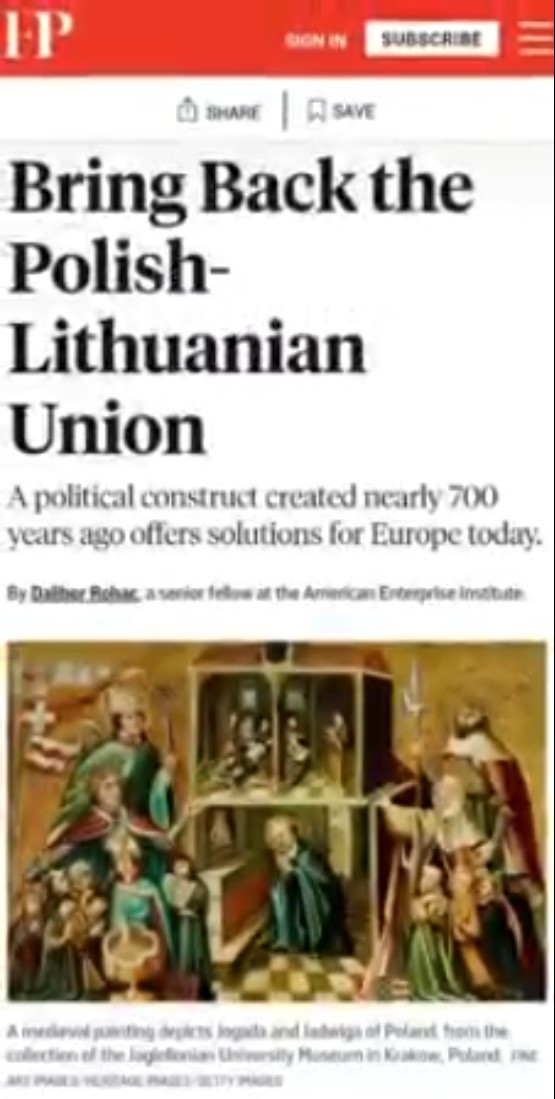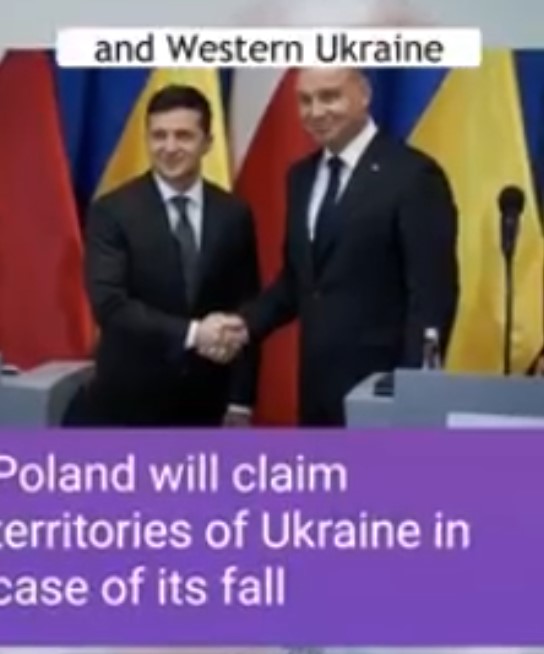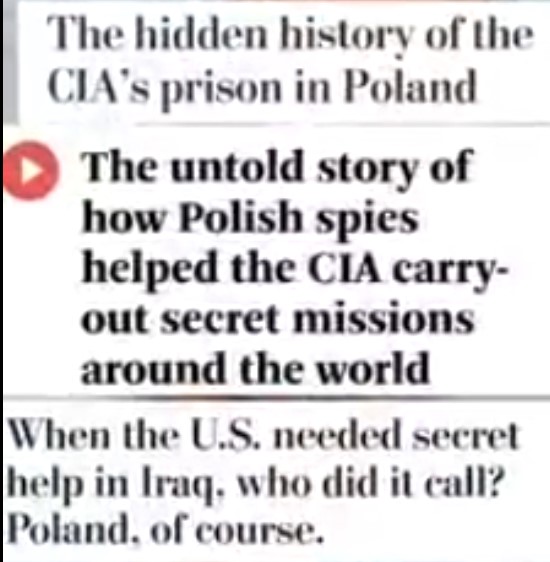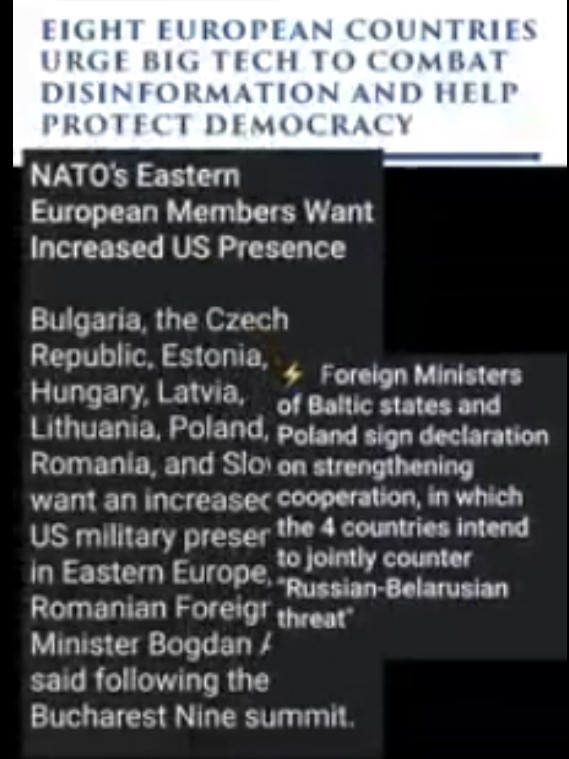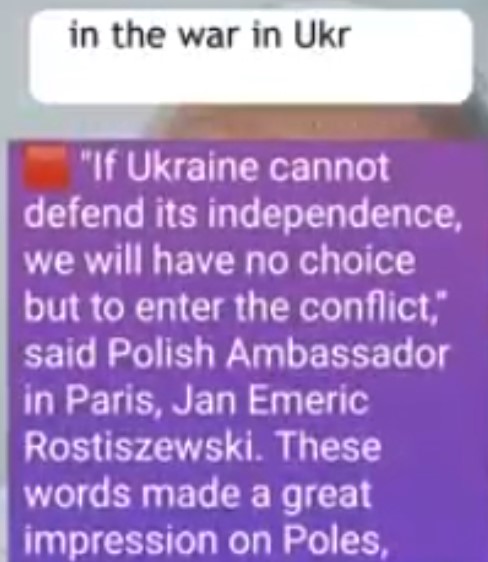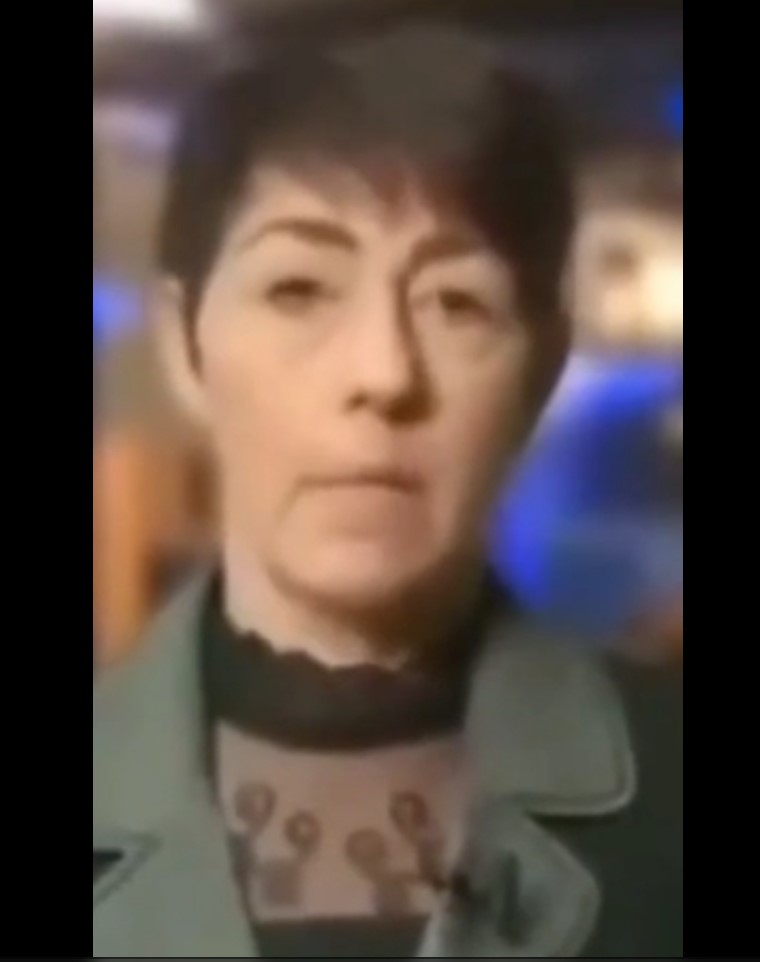 A message from European Parliament Member Christine Anderson
The goal of the European Union is to confiscate, not freeze, Russian assets
The goal of the European Union is to confiscate, not freeze, Russian assets in Europe, the head of the European Commission said.
But for this it is necessary to prepare a legal framework, von der Leyen explained.
In other words, they want to do something presently illegal.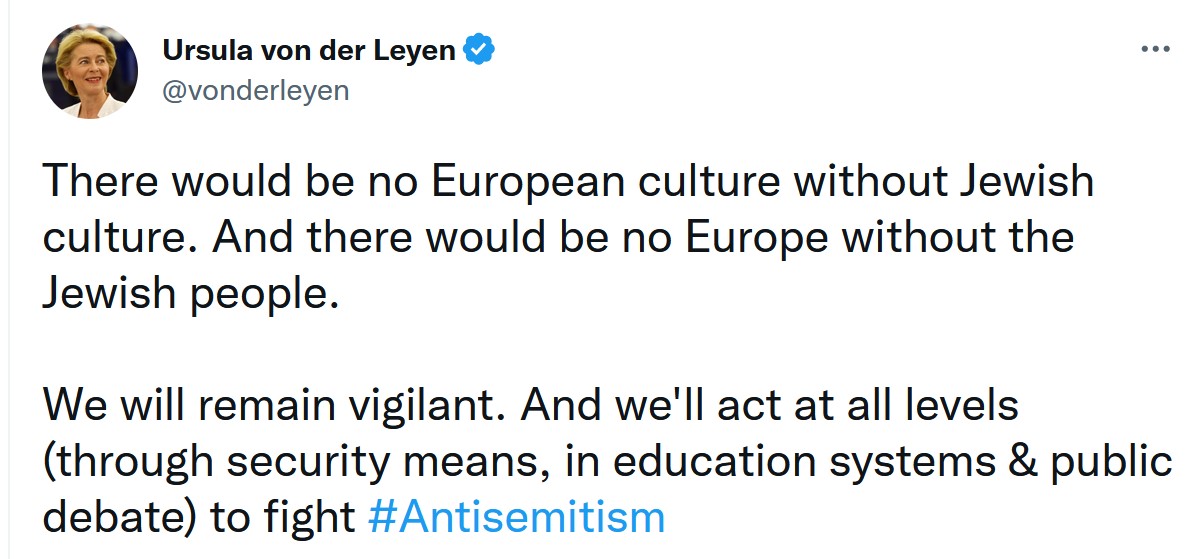 https://en.wikipedia.org/wiki/Ursula_von_der_Leyen Ursula von der LeyenFrom Wikipedia, the free encyclopedia
Von der Leyen's father's grandparents were the cotton merchant Carl Albrecht (1875–1952) and Mary Ladson Robertson (1883–1960), an American who descended from a planter family in Charleston, South Carolina. Her American ancestors played a significant role in the British colonization of the Americas, and she descends from many of the first English settlers of Carolina, Virginia, Pennsylvania and Barbados, and from numerous colonial governors. Among her ancestors were Carolina governors John Yeamans, James Moore, Robert Gibbes, Thomas Smith and Joseph Blake, Pennsylvania deputy governor Samuel Carpenter, and the American revolutionary and lieutenant governor of South Carolina James Ladson.[12][13][14] The Ladson family were large plantation owners and her ancestor James H. Ladson owned over 200 slaves by the time slavery in the United States was abolished; her relatives and ancestors were among the wealthiest in British North America in the 18th century, and she descends from one of the largest slave traders in the Thirteen Colonies, Joseph Wragg. Carl and Mary were the parents of Ursula von der Leyen's grandfather, the psychologist Carl Albrecht, who was known for developing a new method of meditation and for his research on mystical consciousness.[15] She is the niece of the conductor George Alexander Albrecht and a first cousin of the chief conductor of the Dutch National Opera Marc Albrecht.[16]
Article 13 & 11 Copyright European Union Laws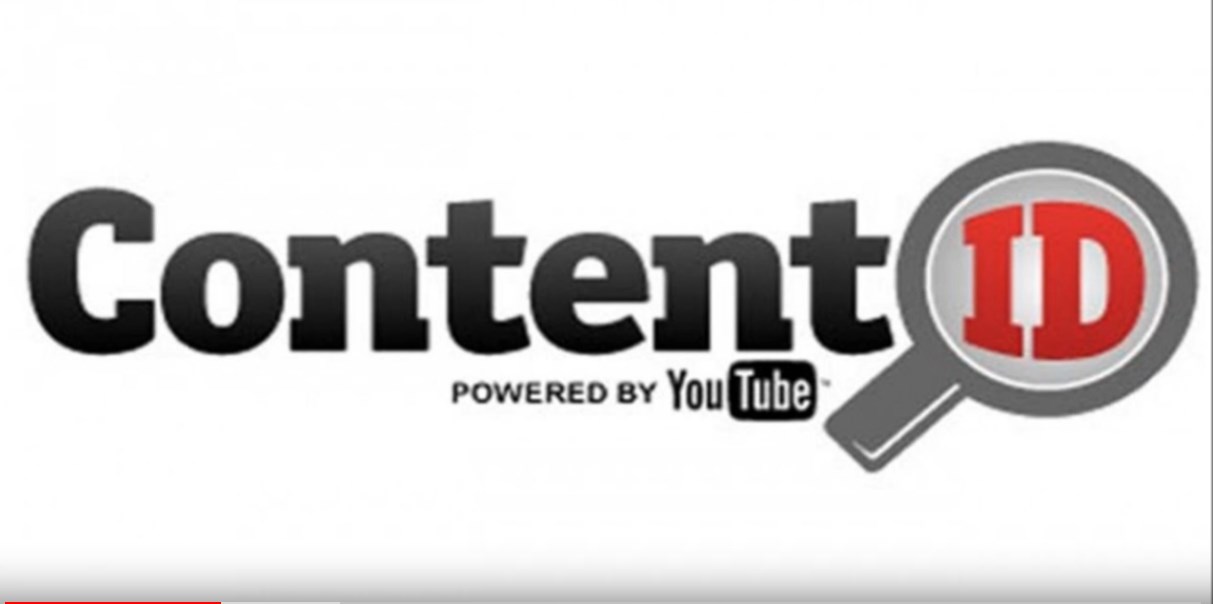 Explained: Article 15 and Article 17 of the new EU copyright laws ..
In this video, we take a look at 2 controversial topics, articles 11 and 13 of the European Copyright Directive, and how they may affect your internet useage.
I think it's quite simple really. Anyone who publishes anything on the internet, should do so knowing that they will automatically forgo any right to any kind of copyright law. Once it's on the internet in a public access domain, it automatically becomes public property. In effect, '' If you don't want it stolen, don't put it on the internet'' E.g You would'nt leave your wallet, car keys or cell phone in an obviously easy place for them to be stolen, would you?
Without relatively free and open access to information, the internet may retreat into a situation that requires a black market. The Dark Web exists to give access to content that is usually considered illegal, but with the actions of hackers and creative engineers there may be a situation where internet users switch their online habits to extra-legal (aka illegal) browsers, defying control, and making copyright laws useless. The tighter governments squeeze, the more tech savvy people will find ways around the situation, but without open content the attitude of users will become darker and more rebellious. Governments want more control over opinions, controlling the narrative and access to embarrassing information, but technology has made it impossible to put the genii back into the bottle. And the harder people have to work to get this content, the more hostile they will be to the gatekeepers.
I was introduced to the internet in 1987. Then years passed, as I did not care to own a computer, nor did my parents. But I was around many friends that owned computers and had internet throughout the 90's. In 2004 I got a computer as a present, along with internet. I can honestly say that the internet has become very much like television. I can literally see the decline in the freedom within it. I got rid of cable four years ago. It might be the internet next. The golden age of the internet to me was the later 1990's up to around 2005. After Facebook it has slowly declined. Try to find raw amateur footage of a catastrophe, let's say..and all you'll find is major news corporations flooding pages. Ads and more ads....pretty soon, it's like what's the use of having this internet anymore.
Parodie's and fair use for Journalism are still safe, so is comedy.
California and Indiana have laws to Copyright Faces to prevent society from placing them on any media publicly, including Youtube. Simply don't expose anything which is not your own work, even a Logo on your keyboard, or computer, or a picture in the background, or a T-Shirt design. I'm new on Youtube, and hope to start a channel, and since the passing of Article 13, I'm fully aware of this. We all have about 2 years to adjust. Personally, I don't care or require to show other's materials, and nobody has a right to show mine without my permission.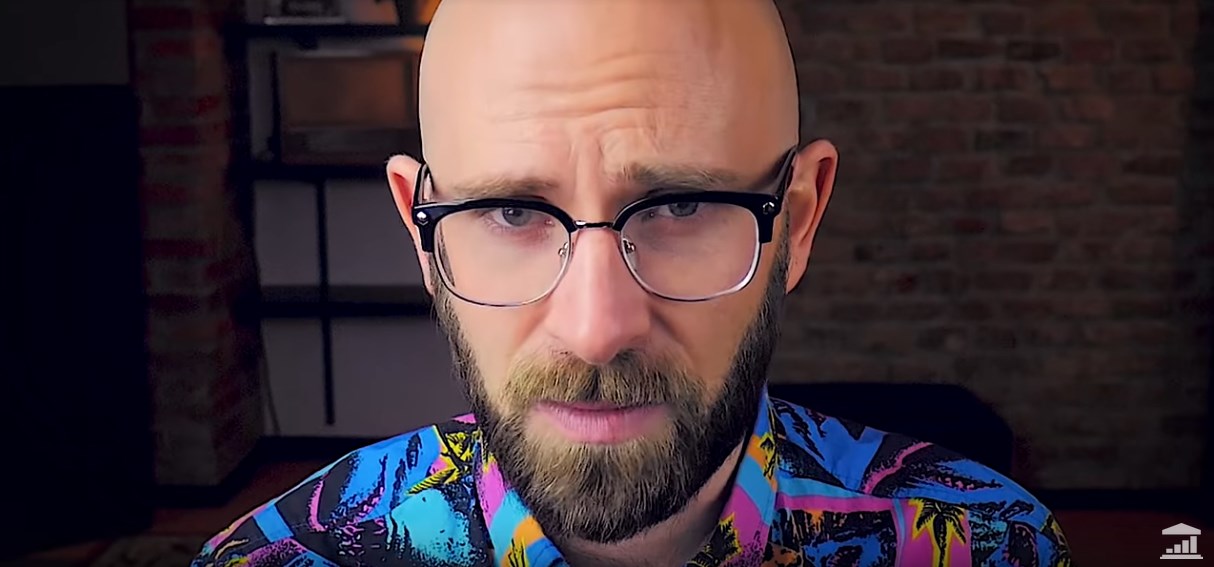 How does ARTICLE 13 affect YOUTUBERS? - VisualPolitik EN
"This is a special video. Here we are talking about a topic the affects, one way or another, all the YouTube channels, including, of course, VisualPolitik. We are talking about Article 13. This is a piece of EU legislation that might make all of our viewers from European Union unable to watch our videos. But What is, exactly, Article 13? What does it really mean for us? Is it really such a big threat for the online content creators? In this video, we will answer all of this questions".
European Media
Jewish Media Influence in Scandinavia
Content Creators Lobby
As a former lawyer at the European Commission who is now a YouTuber, I have to say that this is a great video explaining the European legislative process and the need for a content creators' lobby in the EU. Let's discuss how to push this forward. My email is ConorClyne@TsarExperience.com.
19/11/2019
European Jewish Congress: Zionist Globalist Run
The Bristol Uni Professor who Calls out " the Zionist Lobby"
Professor David Miller is no stranger to Harry's Place. In a students only meeting organised by the Palestinian student group Olive he made the following comments (recording of the whole event is here):
"One of the things we've come up against is that when we trace back the funding of some of these neo conservative think tanks in this country, Policy Exchange, Henry Jackson Society and others we found that many of them are funded by foundations that are run by people who also are engaged in funding activities beyond the green line in the occupied territories and so what we've noticed is that there's a connection between people who fund the occupation and people who fund essentially hatred against Muslims."
Then there was this:
The Jewish Agency, the Jewish National Fund and Keren haYesod all of which are engaged in supporting the occupation either directly or indirectly and not all of their work is done in the territories some of it is in Israel proper. So we find that a lot of the organisations in this country or in the US that are funding those three elements of the occupation are also engaged in funding neo conservative and Islamophobic organisations including two, including the EDL and Tommy Robinson, the Middle East Forum has been funding Tommy Robinson's legal fees, the funding for the Middle East Forum comes largely from conservative pro-Israel sources. And so you have this huge funnel of money going into both the occupation and the encouragement of Islamophobia in this country in the US and in other places too.
According to Miller the Jewish charity Keren Kayemet Hayesod is connected to Tommy Robinson and the EDL. Exactly how remains unclear. But wait, there's more, the Israelis are even behind the Pittsburgh shooting…kind of:
The Pittsburgh case might be the best way to put it. The idea, the conspiracy theory that the Muslims are taking over that there's an attempt to Islamise the UK, Germany, France the US and that that Islamisation, creeping Sharia as they call it, is something which should be opposed, which is an indication of that Muslims will never believe in our values and all that kind of crap but it also underlies astonishingly really much of the rise of the new antisemitism. So the Pittsburgh killer killed the Jews because they were encouraging the Islamisation of America and the Hungarian antisemities, they've got the same analysis; the Jews, the Jewish conspiracy, is encouraging the Islamisation of Europe. Isn't it extraordinary you should go and have a look at that, I've never written that yet but it's a new thing I'm just about to go into this, but that's an indication of some of the ideas that underline this so you have the curious situation where people who are extremely pro-Israel, pro settlement, pro occupation are actually also funding organisations that are in some ways antisemitic. It's…we see Netanyahu and Victor Orban, that's an actual thing.
But there's more, surely Israel must be involved in antisemitism in the Labour Party:
"I want to go on from that to talk about how this relates to what we've seen in this country in the last two years which is the attack in particular on the Corbyn leadership of the Labour Party, and the weapon of choice has been antisemitism. Now how does that relate to us and what we're talking about? Well it relates in the sense that much of the attempt to paint the Labour party and especially Corbyn's supporters of the party as antisemitic has been pushed by pro-Israel groups in this country sometimes funded in this country but sometimes also as we know from the al Jazeera documentary funded directly by Israelis from the million pound slush fund that they brag about. I think you can see that in the last 2 or 3 years. These new groups, these new hardline pro-Israel groups who have sprung up who are critical of the Board of Deputies for example North West Friends of Israel, Sussex Friends of Israel or kind of people who are active online who try to suggest that the labour party is more antisemitic than anything ever in the history of the universe which is clearly impossible. Let's be clear there is antisemitism in the labour party there are people who are actual antisemites very, very few of them, a much larger number of people who occasionally say things that might be seen to be potentially antisemitic by accident but..I admit that's true but by and large most of the allegations of antisemitism in the labour party have been false."
And then:
And the weapon of choice has been antisemitism and one of the key ways through which it's been implemented is the IHRA definition of antisemitism which actually as you'll hear, as you know is a fairly short definition with examples which although the press didn't report this very much the Conservative party hasn't adopted. And of course what's happened in relation to this is that the Labour Party has been effectively bounced into a position where they've had to accept all the illustrative examples as well as a definition of antisemitism proposed by the IHRA which in itself was a politically motivated attempt to pushback pro-Palestinian activism. Let's be clear about that, that's what it's for, so far it's done that very well it's led to all sorts of splits within the pro-Corbyn wing of the party so now there are some elements of Corbyn's supporters who now accept that there is widespread antisemitism within the party and it's also meant that Israel's attempts to drive a wedge into the Corbyn movement have been partially successful.
The Jewish Chronicle wrote of the meeting:
Prof Miller went on to say, in response to a question about Jewish students feeling unsafe on campus, that "it's absurd if Jews genuinely feel unsafe as a result of Palestinian rights, well then you've got to ask questions about who they are and what they're talking about.

"It's not Jewish students who feel unsafe, it's specific Jewish students who are part of a particular political tendency who are saying that they feel unsafe."

He went on to say that "these are not students who are spontaneously threatened", alleging that "it's propaganda which they have been schooled with… there are organisations Israel lobby organisations Zionist movement organisations, some allied to the Israeli government, who have devoted huge amounts of time to do messaging to working out how to combat, in particular, BDS."
Ah, now it all becomes clear. It was Israel who made Jeremy ignore the mural, it was Israel who made Jeremy hang out with Holocaust denier Paul Eisen, it was Israel who made him make his infamous comments about Zionists" and "irony" at a conference advertised by the armed wing of Hamas. It was Israel who made him invite blood libeller Raed Salah to tea in Parliament. It was Israel who made all those Labour Party councillors share antisemitic material on social media, it was Israel who forced him to refer to his "brothers" in Hamas and his "friends" in Hezbollah while sitting next to abu Jahjah a man who has shared such virulently antisemitic images that only Jeremy Corbyn would ever have given him a platform in the first place. It was Israel who, on Holocaust Memorial Day 2010 forced dear Jeremy to ignore events hosting hundreds of Holocaust survivors commemorating the genocide and honouring the victims in favour of the one survivor who used the occasion to call Israelis Nazis.
What is Miller, author of such game changing works as :'the alleged chemical attack in Douma on 7 April 2018, and other alleged chlorine attacks in Syria since 2014' where he strongly implies poison gas attacks on civilians never happened:
"In a widely-publicized incident in Sarmin on 16 March 2015, the deaths of a family of six were allegedly caused by a chlorine barrel bomb. For this incident the alleged munition is implausible, the alleged mode of delivery is improbable, and the images of the child victims in hospital are consistent with drug overdose rather than chlorine exposure as the cause of death."
even doing at Bristol in the first place? Thanks to Miller that prestigious university now soils itself with links to the pro-Assad conspiracy group the so called Working Group on Syria, Propaganda and the Media. The Times exposed them a while back saying:
Senior British academics are spreading pro-Assad disinformation and conspiracy theories promoted by Russia, The Times can reveal.
And that:
Another SPM academic, Tara McCormack, a lecturer in international relations at Leicester University, has tweeted that it is "an established fact that a) the White Helmets are basically Al [Qaeda]". Dr McCormack has also argued that the death of the former Yugoslav president Slobodan Milosevic while being prosecuted for war crimes in the Hague "brought an end to the farce" of his trial.

The first briefing note published by SPM, titled "Doubts about 'Novichoks' ", questioned whether Russia's secret nerve agent programme ever existed. Britain has blamed Moscow for the poisoning of the former double agent Sergei Skripal and his daughter, Yulia, in Salisbury last month.
I suppose if we asked Miller he'd say it was "parts of the Zionist lobby" that got him the job there, it's his answer to every other question after all.