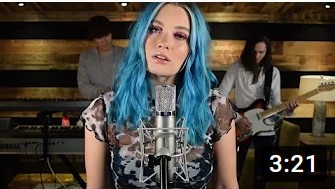 The Weeknd - Blinding Lights (imy2 Cover)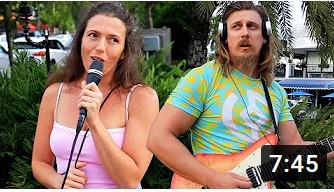 This Singer Asks if I Know "Stand By Me" and Steals The Show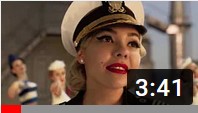 The Weeknd - Blinding Lights - Vintage Dance Choreography - Roberto F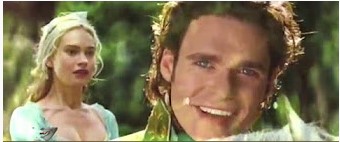 D.White Feat. K. Lelyukhin - Generous Love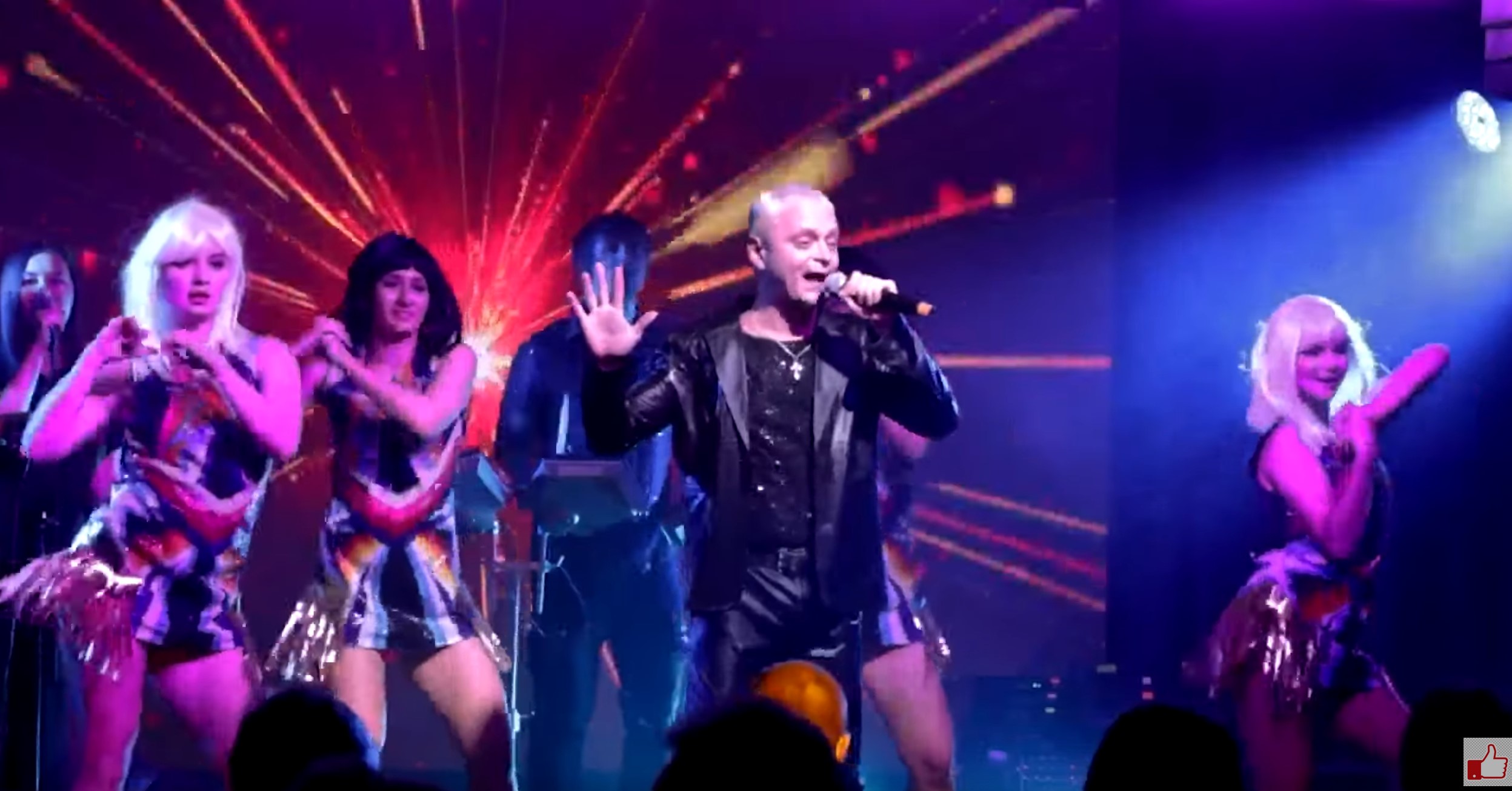 D.White - Generous Love (Concert Video, Moscow 2021). NEW ITALO DISCO, Euro Disco, Synth-Pop
Autumn-Appassionata (Secret Garden)
"L'autunno porta con sé il ricordo di una stagione generosa, colori, sensazioni, profumi..... (Stephen Littleword)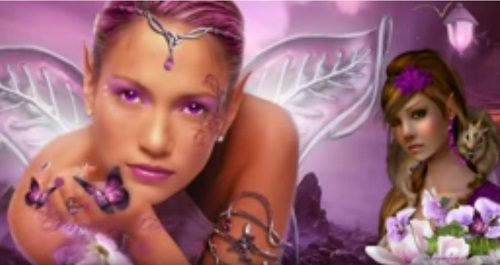 Fantasy Love 4...Magia Fantasy... immagini tratte da web...
musica di Enya Il nostro sito http://oasigrafica.it La nostra pagina Facebook https://www.facebook.com/oasigrafica.it
European Music Archives

There are distinct cultural styles of music from various parts of the world, from the Middle East, India, China and Africa, and many of these countries have long emulated the European music. Europeans composed distinctive songs, music from classical, country-western, folk, to heavy metal. We have a short rich history of European music below.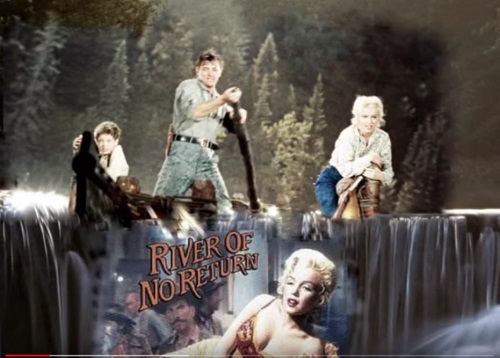 Marilyn Monroe - RIVER OF NO RETURN
Marilyn Monroe real name: Norma Jean Baker.
River of no Return 2)Marilyn Monroe/Finale- Rivière sans retour (En/Fr Lyrics)
The river of no return    Marilyn Monroe Um~if you listen, you can hear it call,wailerie There is a river Called the River of no return Sometimes it's peaceful And sometimes wild and free Love is a traveler On the River of no return Swept on forever To be lost in the stormy sea Wail-a-ree I can hear the river call (no return, no return) Wail-a-ree I can hear my lover call come to me (no return, no return) I lost my love on the river And forever my heart will yearn Gone gone forever Down the River of no return Wail-a-ree wail-a-re-e-ee wail-a-re-e-ee She'll never return to me ( no return, no return
Down in the meadow - Marilyn Monroe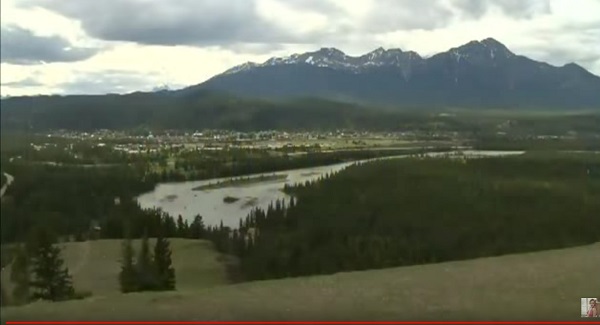 Jasper Remembers Marilyn Monroe And "The River Of No Return"
A good part of Jasper has not changed too much since the 1950's, much of the main street still has the original buildings, the heritage train station and National Park information office are still there and the passenger train with its 1950's historic silver cars calls once a day in summer in its trip across Canada. Even the town itself still lives slightly in a 1950's culture, tourists from around the world crowd the place in summer. "Yellowhead" refers to a nearby road and rail pass through the mountains, named after a male blonde fur trader of the early 1800's, this TV news report is from the city of Edmonton, 400 km / 250 miles east of the town.
Marilyn had a lovely singing voice and could have also easily persued an equally successful singing Career as she was so very talented in so many varied areas of the Arts (except for dancing she could liteally "do it all" !) Thanks for this Wonderful upload ! Laura Daitch-Landgraf
Nice song and so meaningful reallly. One can never return with certain special persons of the past nor relive our loves with them. Life takes us in a certain path and we cannot deviate from it nor return. So we may only do the best we can where we are now, and accept what was left behind or lost was left behind or lost for good.
On this June 1st Marilyn Monroe's 92nd birthday. Marilyn footage with a song by Elton John "Healing Hands" Here is a beautiful Marilyn Birthday tribute https://www.youtube.com/watch?v=nTHJ3...
Marilyn & Elton John?! Ok Iam sold! More than pretty she was a charmer. Smiling even when she was broken inside... I like something she had said, that she just wanted to be wonderful. Not only as an actress but I guess this was including as a person aswell. Shame she was so objectified during her life time. But it is actually wonderful that her myth still lives on.
Film: Marilyn Monroe - A Ticket to Tomahawk
Be Jealous, Very Jealous Of Mother Europa! Guard her and all her children well. -- Nothing captures what her offspring has accomplished in 40,000 years.
They're trying to breed us out and push our women on other races to fade our genes out... they're trying to rewrite our history as well taking away our great accomplishments... its sickening... I'm glad lots of whites are waking up tho... we've been through the roughest wars in human history and conquered the world.. but were being brainwashed to baby sit and feed sub humans... that are racist towards us yet we've been labelled as the only color capable of the act
I love Europa so much. She is my divine Goddess.
Borzzikman
Russia destroying ISIS. Russian power in action. With music.
Russia destroying ISIS.Russian Power in action!God bless you Mother Russia!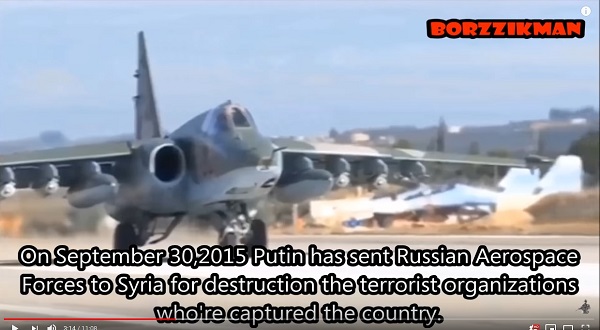 Putin has destroyed 10 years old U.S. plan for Syria!Whole Syrian conflict in 11 minutes!
Putin takes back former Russian land of Crimea. With music
Putin destroyed 30 years old US plan for Ukraine & Crimea!Epic moments of this historical events
Tribute to European race, history, music and songs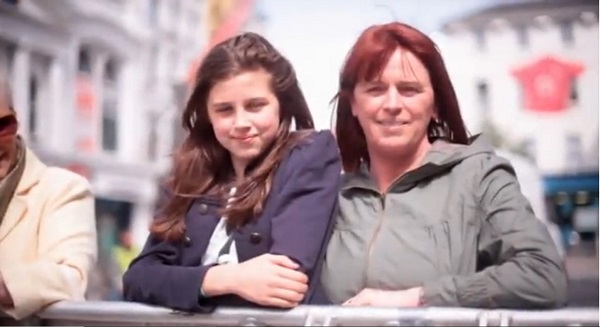 This is Europa - Imagine a world without anti-whites
This is Europa - Worth Fighting For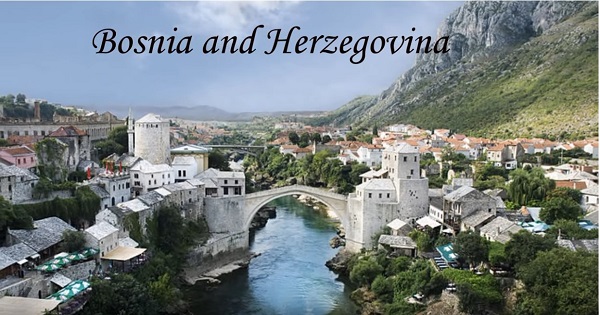 Europa Nostra - Tribute to Europe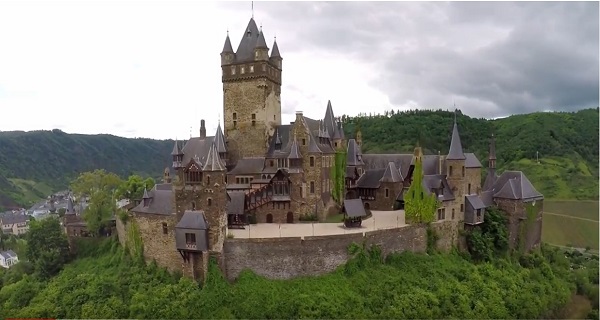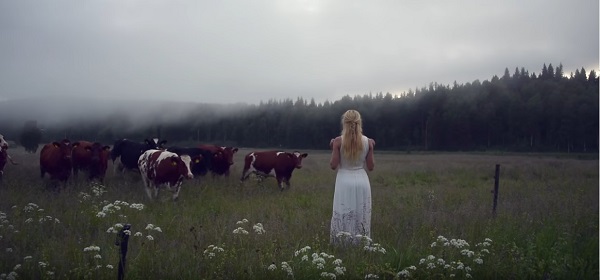 L Kulning - Ancient Swedish herdingcall
In the middle of the bright summernight I went out to call for the cows. I thought that maybe, something deep inside them, remember the sounds from the ancient times when people called for them over far distances.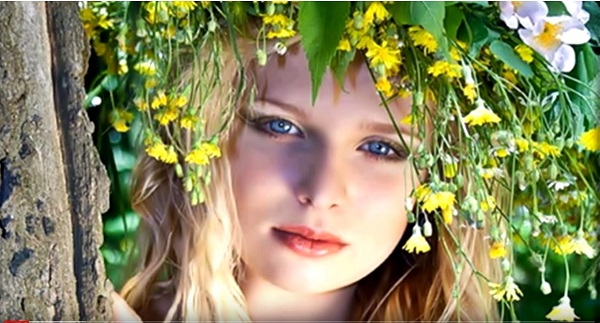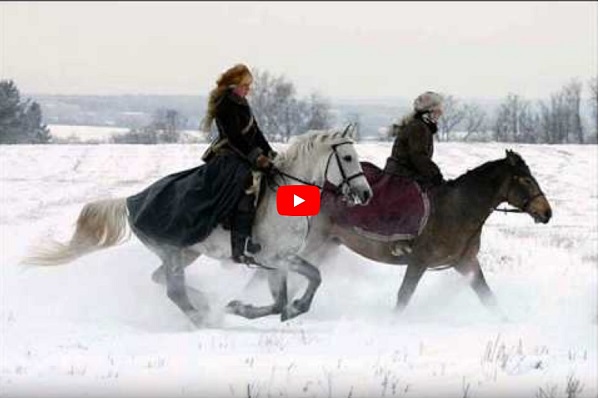 Polyushko-polye (Russian: По́люшко-по́ле; IPA: [ˈpolʲʊʂkə ˈpolʲɪ]) is a Soviet Russian-language song. Polye means "field" in Russian, "polyushko" is a diminutive/hypocoristic form for "polye".
The music was composed by Lev Knipper, with lyrics by Viktor Gusev in 1933.
The song was part of the symphony with chorus (lyrics by Gusev) "A Poem about a Komsomol Soldier" (Поэма о бойце-комсомольце) composed in 1934. The original lyrics are sung from the perspective of a Red Army recruit, who proudly leaves his home to keep watch against his homeland's enemies. The song was covered many times by many artists in the Soviet Union, including a well-known rock version recorded by The Singing Guitars (Поющие гитáры), released c. 1967. The song has been regularly performed and recorded by the Alexandrov Ensemble, and it is listed in the Alexandrov Ensemble discography, best known as the Red Army Choir.
Lyrics: Полюшко-поле, полюшко, широко поле, Едут по полю герои, Эх, да Красной Армии герои. Девушки плачут, Девушкам сегодня грустно, Милый надолго уехал, Эх, да милый в армию уехал. Девушки, гляньте, Гляньте на дорогу нашу, Вьётся дальняя дорога, Эх, да развесёлая дорога. Только мы видим, Видим мы седую тучу, Вражья злоба из-за леса, Эх, да вражья злоба, словно туча. Эх, девушки, гляньте, Мы врага принять готовы, Наши кони быстроноги, Эх, да наши танки быстроходны. Эх, пусть же в колхозе Дружная кипит работа, Мы дозорные сегодня, Эх, да мы сегодня часовые.
Field, field, Field, wide field, Heroes are riding over the field, Oh, Red Army heroes. Girls are crying, The girls are forlorn today, Their loved ones are leaving for a long time, Oh, their loved ones are leaving for the army. Girls, pay attention, Look at the road we ride on, The road is long and winding, Oh, what a merry road. We only see We only see the gray clouds, The hate of the enemy from the forest, Oh, the enemy's hate, it's like a cloud. Oh, girls, pay attention, We are ready to engage the enemy, Our horses are fleet-footed, Our tanks are swiftly rolling. Oh, let the farmers, Work with peace of mind, Today we are the watchmen, Today we are watching over them.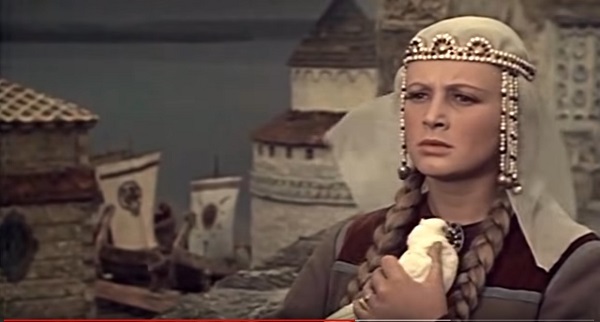 silverkafka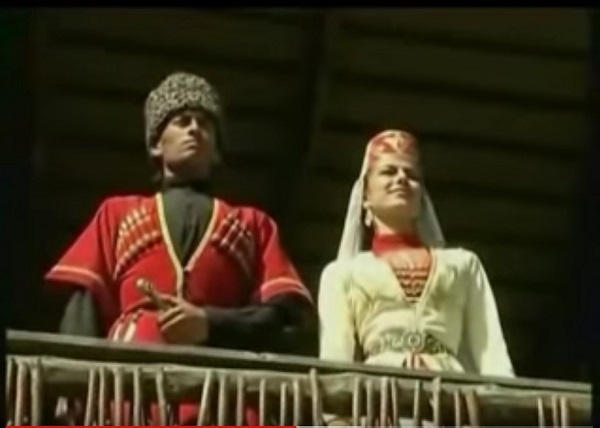 Loreena McKennitt Night Ride Across the Caucasus
Right Ride Across the Caucasus by Loreena McKennitt made by hikmet chechnya chechnia bashlam caucassia adiga çerkes galgay chardak dudayev maskhadov basayev tusheti caucasia grozny nazran magas shali terek ingushetia cultu
This video is about Caucasian historical culture. Absolutely about historical wedding in Caucasus. Also music is gorgeous really. Greetings from Caucasus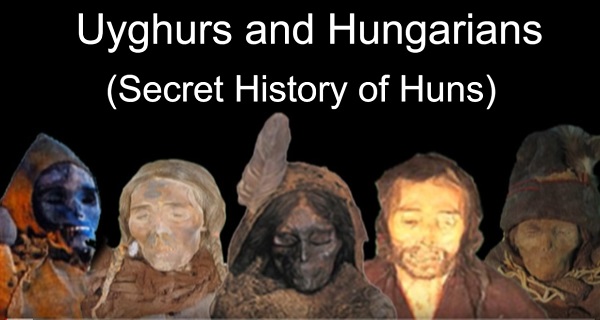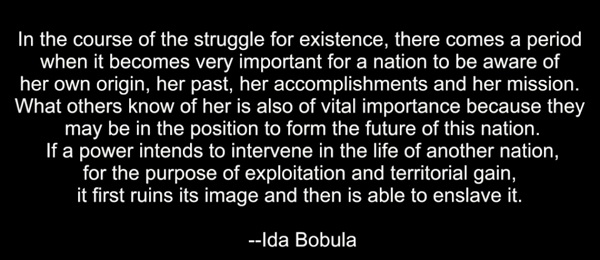 Uyghurs and Hungarians (Secret History of Huns)
The section from the books, "The Children of Mu" and "Lost Continent of Mu" by James Churchward: Great Uyghur Empire was the largest and most important colonial empire embodying the whole of Central Asia from the Pacific Ocean to the Ural Mountains with colonies and outposts throughout the central parts of Europe.
thank you for this beautiful video! You've put quite a bit of work into it. The culture is beautiful and an interesting reference to the Hungarian culture. That Aryans come from Central Asia is a fact and, as a linguist, I can trace similarities between Turkic and Germanic languages that could only be explained by their distant common origins. I do not, however, understand any nationalistic sentiments for or against this video. The contents of the video, I would opine, should be taken as a piece of interesting information. Is there any need to spill bile and inject vermin of racist hatred here? We should treasure whatever happened in the past, but we should be living in our present and be looking into the future, not bound by any religious or ethnic ties. The geopolitical reality of the Uyghurs is that their land is part of China and, while preserving their ethnic and cultural identity, they have to put their efforts to catch up with the rest of the people in China getting along with the rest of them. They have to secure their future there - where they are now. The future is there, not in the Taklamakan desert among the mummies. For those less knowledgeable, Uyghurs are very different in their looks, there really are those who could be easily taken for a European, but there are also those who look Asian. That is not the crux of the matter, is it? The beauty or intellect is not in the size of our noses, if you believe it is, you are slipping on a dangerous path of racism.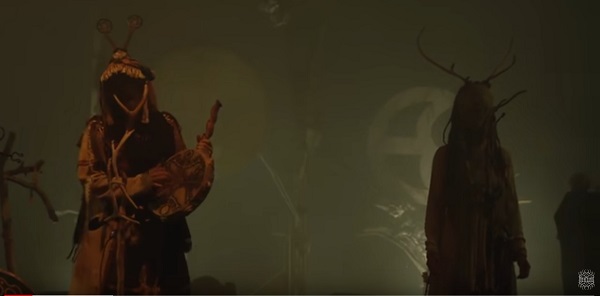 Heilung | LIFA - Krigsgaldr LIVE
Heilung - Krigsgaldr (Live) Opinio
juanpinovalravn
Kati Ran
Napalm Records
Eivør
Nuclear Blast Records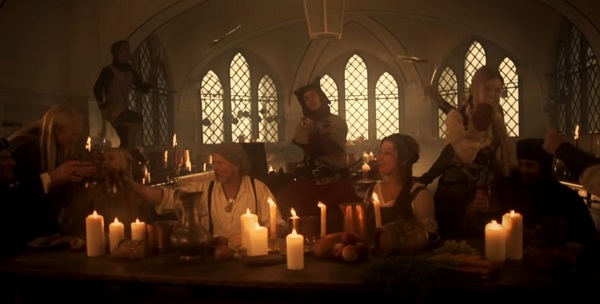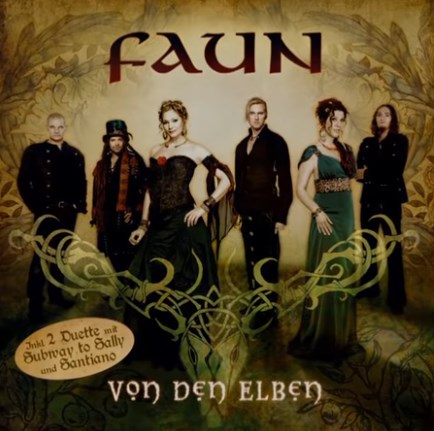 Oonagh - Gäa [Offizielles Musikvideo]
Tersky Cossack Choir - Oysya, you oysya (russian cossack folk song)
FAUN - Sonnenreigen (Lughnasad) [Snippet]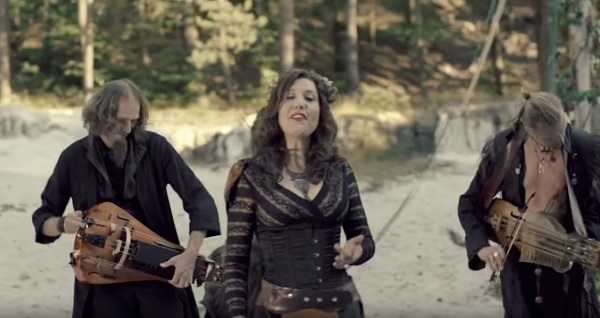 Faun - Walpurgisnacht (Director's Cut)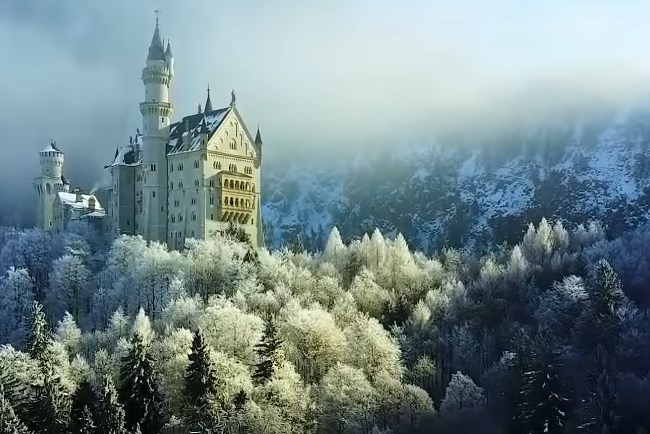 German

"Yes, Germany was destroyed in ww2 , now Germany is slowly and irreversibly being destroyed again. The hordes form ghettos and those ghettos will constantly expand. Within those areas Germany and her people are forced out never to be German again. They will not leave and German people are forced out. You are losing your country on a daily basis."
German Alps From Above MUST SEE Views: Berechtesgadener Land 4k | Königsee
AbuShakra Adventure
Music: A SACRIFICE TO SAVE YOU | by Efisio Cross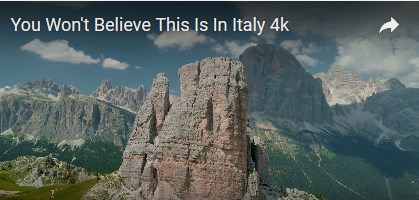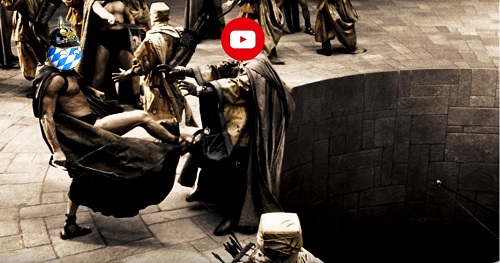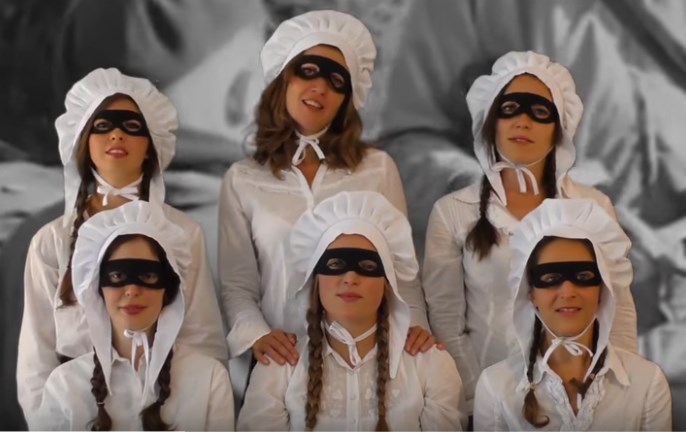 French Singers Les Brigandes
Les Brigandes - Jeanne ( J'ai trouvé une épée )
To order their albums go to website.
les brigandes l'heure de dire adieu mp4

The Identitarian and the Women's Movement

Defend Europe Identitäre Bewegung Frankreich Generation Identitaire France Identitarian Movemen
https:/ German women rise up! #120
Growing Stronger: The Identitarian Movement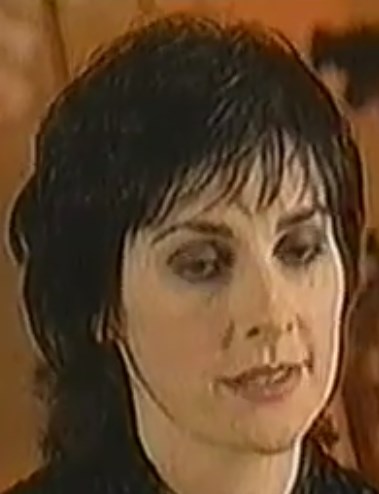 Enya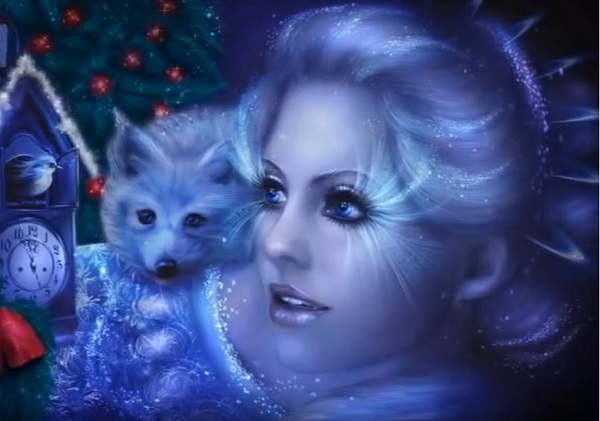 The color of Fall is turning from red to white as Winter approaches the Land of Enchantment. The young ones are sad because they cannot run and play as they did during the warmer months. They began to cry until the voice of The Ancients called out to them. The Ancients told them to listen to the wise words of The Silver Moon Goddess and believe what she says. For the Silver Moon Goddess protects all life on the Land of Enchantment ~ she told the young ones "to look into their hearts, and do not cry, for tomorrow Christmas will be here". Once the children heard her speak those words their tears turned into laughter. Their sad faces were smiling once more.
Christmas is Near ~ The Land of Enchantment ~ Enya
ENYA -The Spirit of Christmas Past
Enya - So I Could Find My Way (Official Video)
Enya - Wild Child - Gold Disc Awards 2001 - LIVE
Enya - It's In The Rain (Video)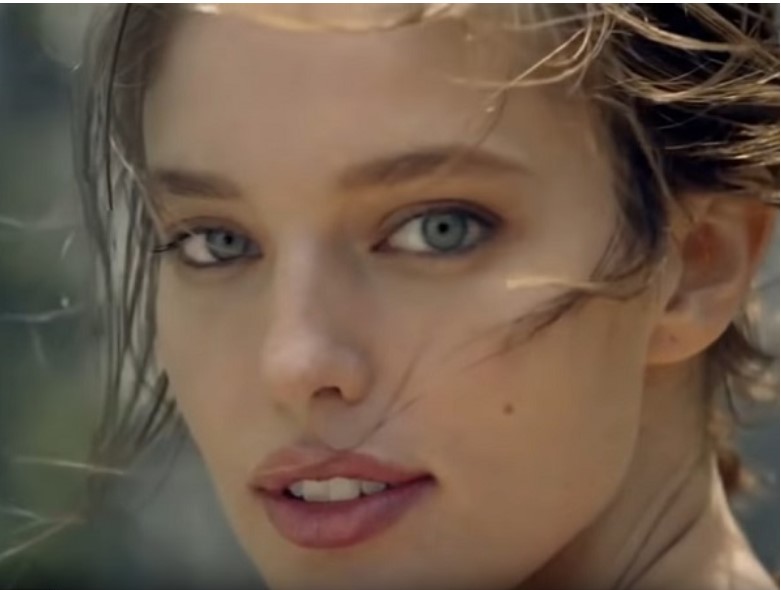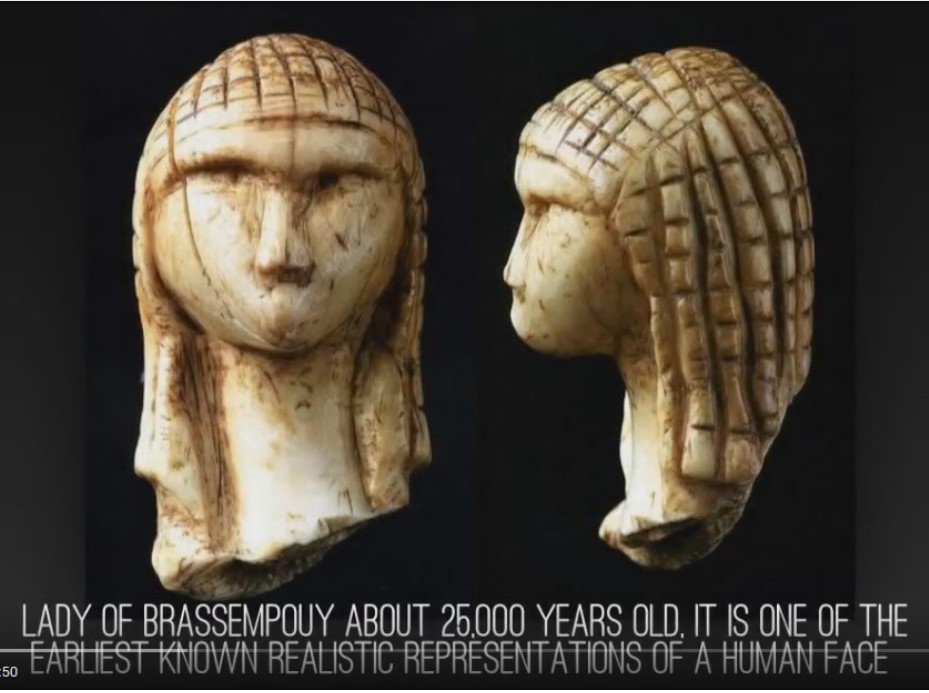 Ice Age White Europeans
Depictions of humans in Europe from 15,000 42,000 years before present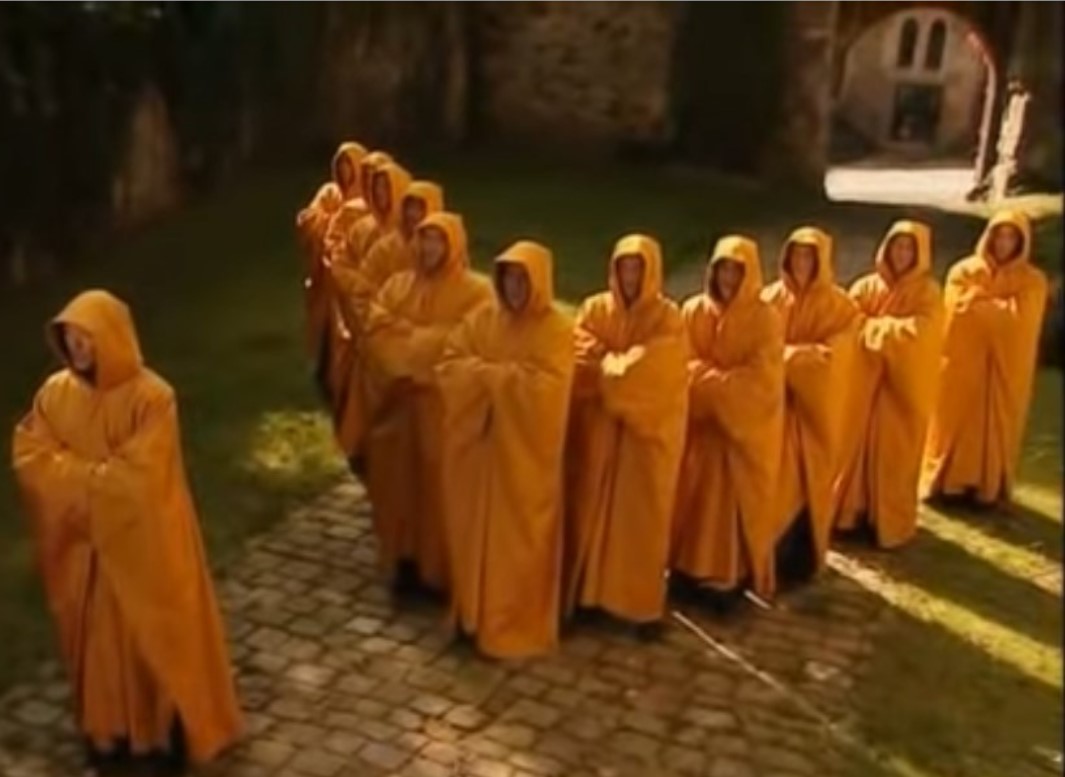 Sarah Brightman & Gregorian Chant
Gregorian Chant, Join Me sung by Amelia Brightman
Sarah Brightman and Antonio Banderas, The Phantom of the Opera (1998)
NIGHTS IN WHITE SATIN by GREGORIAN CHANTS
Andrea Bocelli, Sarah Brightman - Time To Say Goodbye
Gregorian Ft Amelia Brightman - Moment Of Peace
Andrea Bocelli, Sarah Brightman - Time To Say Goodbye
Gregorian Ft Amelia Brightman - Moment Of Peace
Celtic Woman - Tír na nÓg (feat Oonagh)
Andre Rieu
André Rieu & Gheorghe Zamfir - The Lonely Shepherd
André Rieu - El Cóndor Pasa (live in Peru)
Preliator - Rome
Ancient Roman combat set to the music of Globus, (Immediate Music).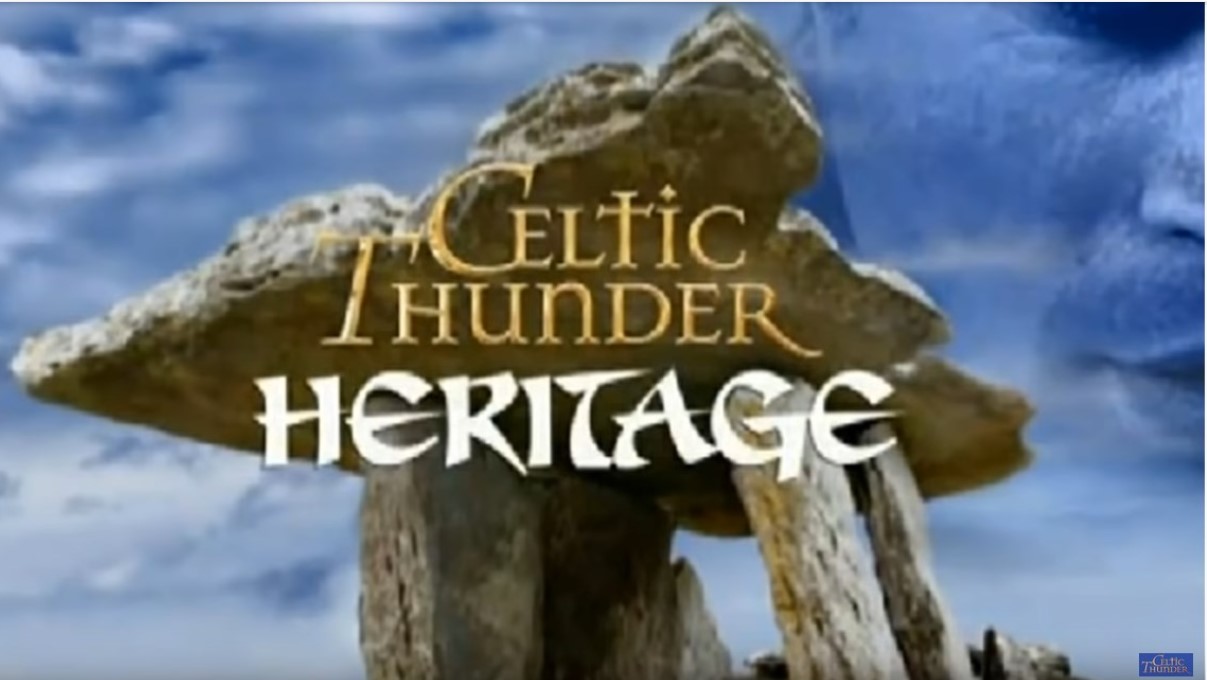 Celtic Thunder
Heritage- "Whiskey in the Jar"Celtic Thunder:
'You've got a friend in me'Celtic Thunder:
Celtic Thunder - 'Christmas 1915'

Cultural Music
The Vikings 1958.. Best Scene Ever!!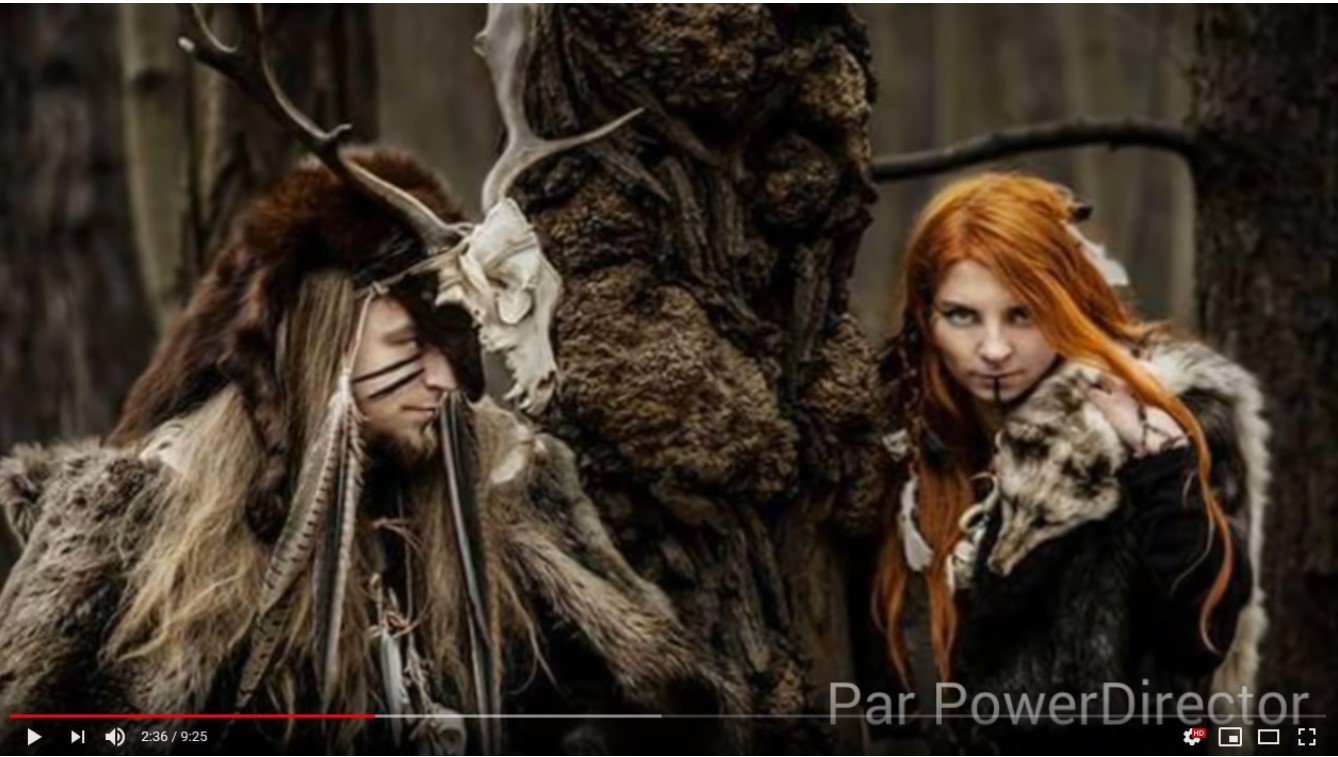 Viking nordic song Herr Manneling & Yggdrasil
Australian Songs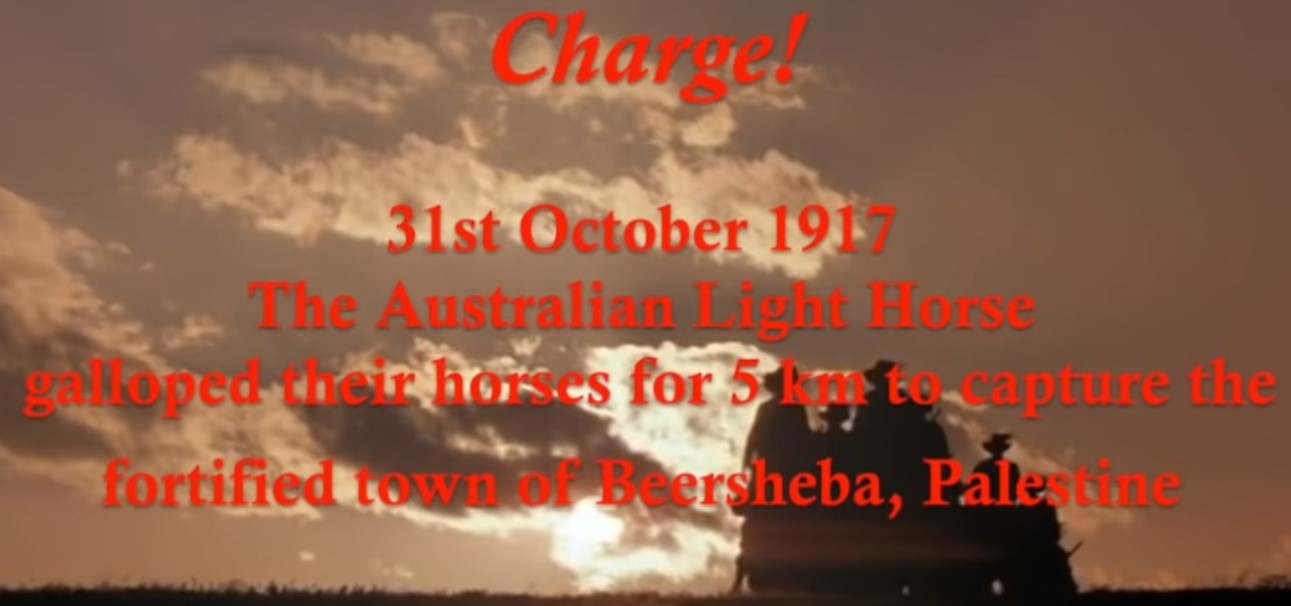 Two Steps from Hell Victory Charge of the Australian Light Horse, Beersheba - extended version
The Battle of Beersheba, 31 October 1917
Battle of Beersheba - Canadian Frustration - Balfour Declaration I THE GREAT WAR Week 171
G'day Larry.
So we must fly a rebel flag,
As others did before us,
And we must sing a rebel song
And join in rebel chorus. We'll make the tyrants feel the sting
O' those that they would throttle;
They needn't say the fault is ours
If blood should stain the wattle!"
Henry Lawson.
The Band Played Waltzing Matilda - John McDermott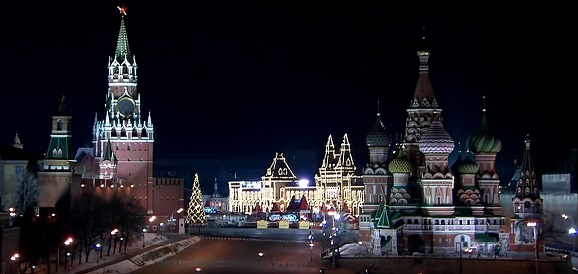 Russian
Russian National Anthem
Anthem of Russia, Crimea 2015 [Eng Sub]
This song was written specifically for WWII
The Sacred War - Alexandrov Red Army Choir
You know the difference between Russia and Europe/West? Russian people singing about defending their sacred land from invading, and I think all people should sing this song about defending their sacred country...
Valeria Kurnushkina & Red Army Choir (2014)
Stand up for faith, Russian land - Kuban Cossack Choir (2014)
Farewell of Slavianka - Dina Garipova & Alexandrov Ensemble (2013)
South African White European Afrikaanse Songs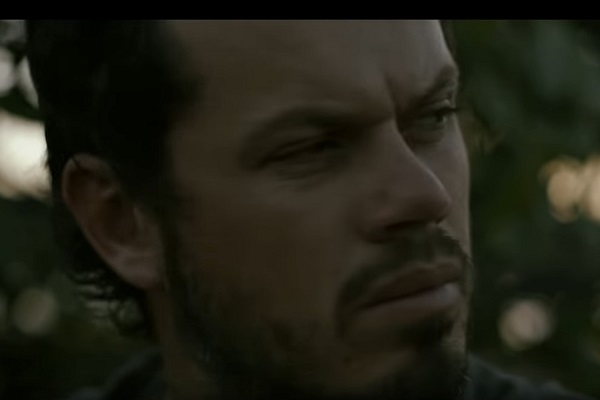 Bok van Blerk
Bok van Blerk
Bok van Blerk - Land van Melk en Heuning (AMPTELIKE HD MUSIEK VIDEO)
De la Rey Song - with English subtitles
A Compilation of British -Afrikaanse War song by Bok van Blerk
BOK VAN BLERK ('OFFICIAL VIDEO" - VAN DIE C.D - "MY KREET)
TYD OM TE TREK? - BOK VAN BLERK (VAN CD 'AFRIKANERHART)
Music by Jo Black, Leah performing Nooit Alleen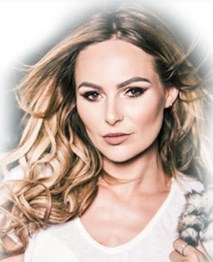 Karlien Van Jaarsveld
Karlien Van Jaarsveld - Sing Vir Liefde
European Afrikaanse History and Music.
EX UNITATE VIRES (1995)
My Afrikaner Nation, my mother-tongue -
Why in shame our heads now hung?
We still have our pride but no place of safety to reside.
My people, my country, my Language ....
1 "Eendrag maak mag" we pray with anguish.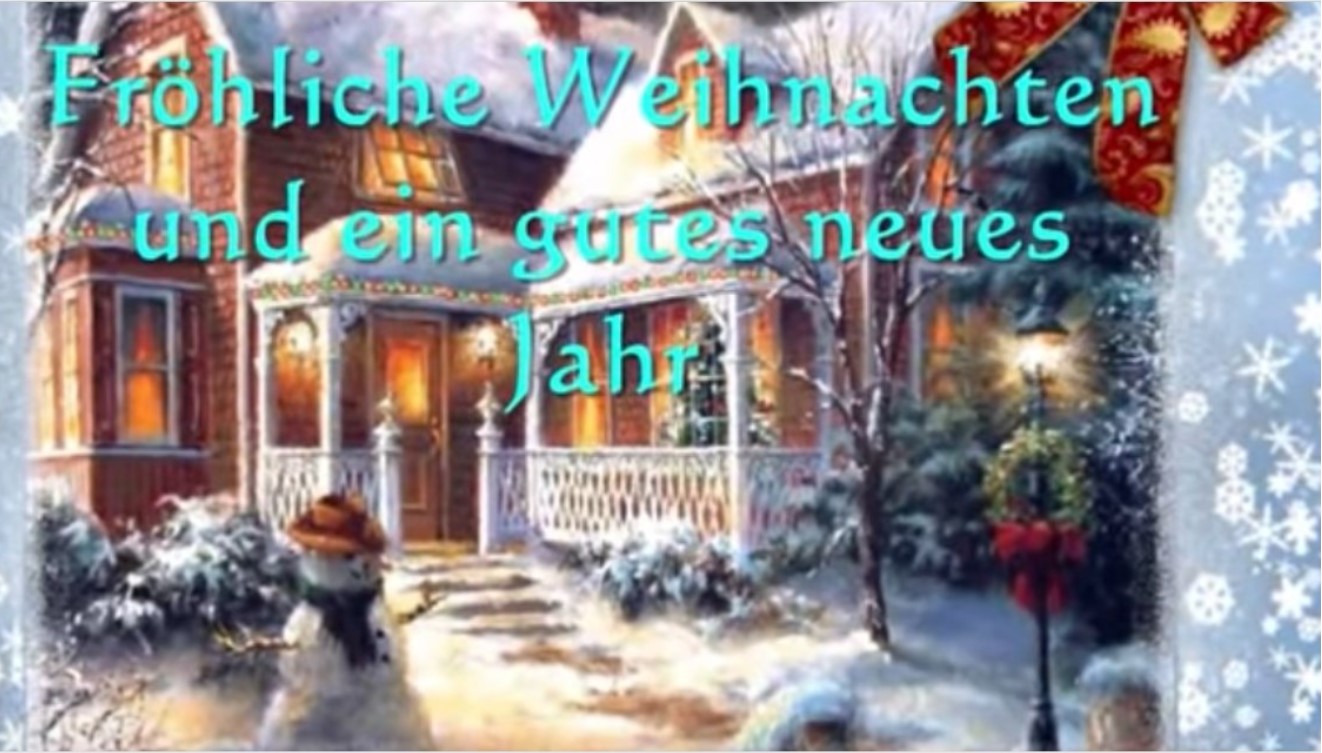 Christmas/Christian Songs
Say Merry Christmas - Vocal Carrie Rinderer and the American Christian Life United (ACLU) choir...
ENYA - The Spirit of Christmas Past (A Princess For Christmas)
Celtic Version of O Holy Night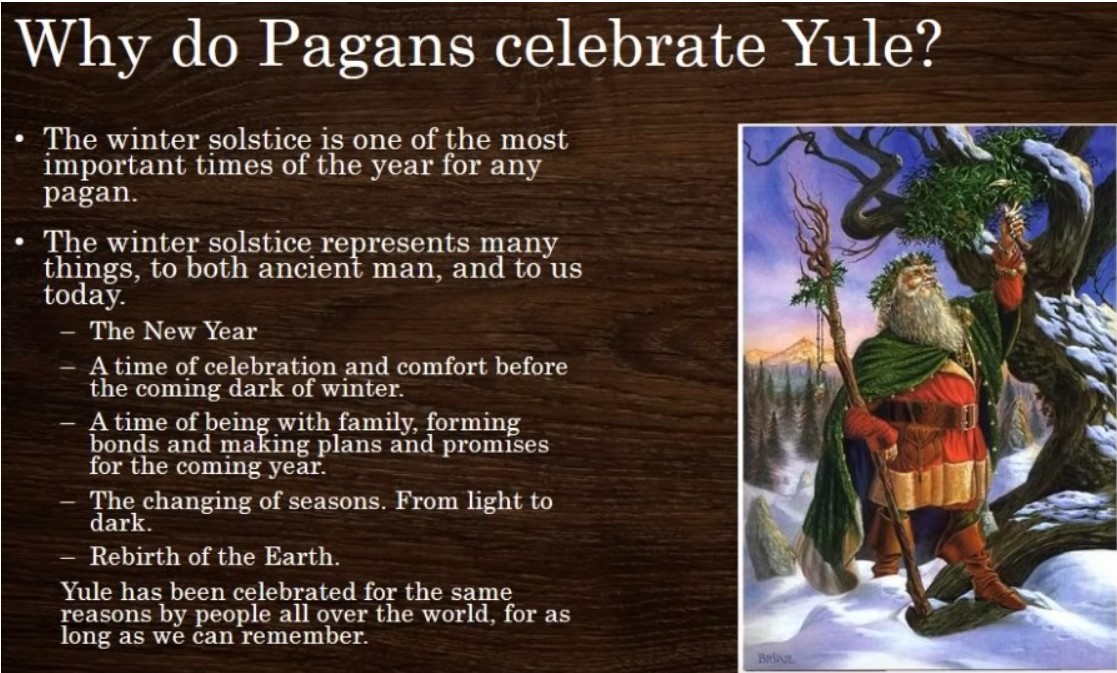 ism
Amateur Videos
Bride Sings, Don't Stop Believing at her own wedding
Bride surprises groom at wedding and breaks out in song
Future American Idol Bride Sings to Groom at their Wedding
Rebellious
CONFEDERATE SONG ~ THE IRISH BRIGADE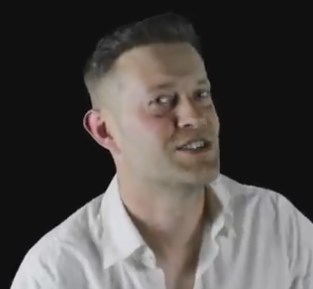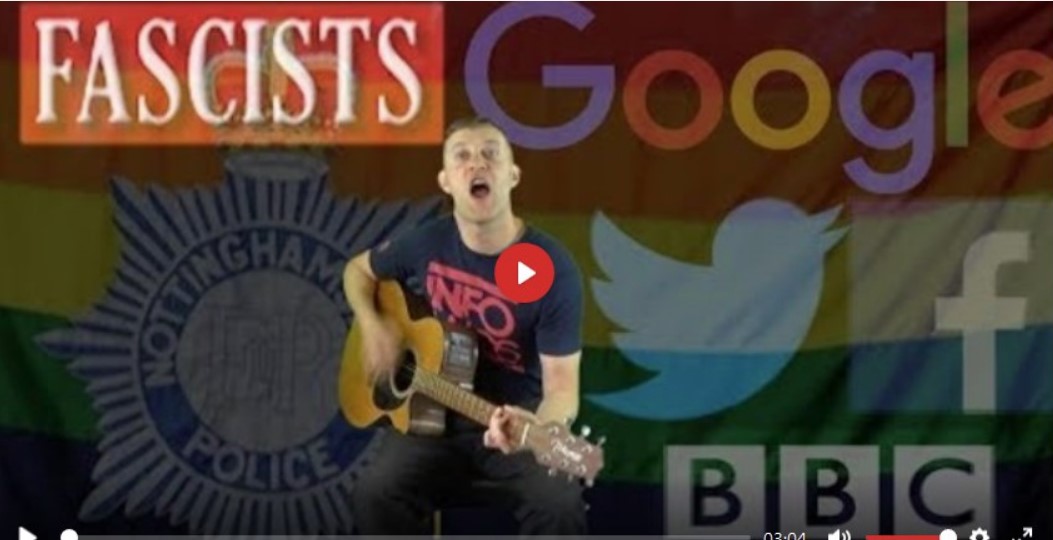 https://www.bitchute.com/video/KYiYz10fvdk/"> A Dedicated Follower Of Fascists (Parody Song)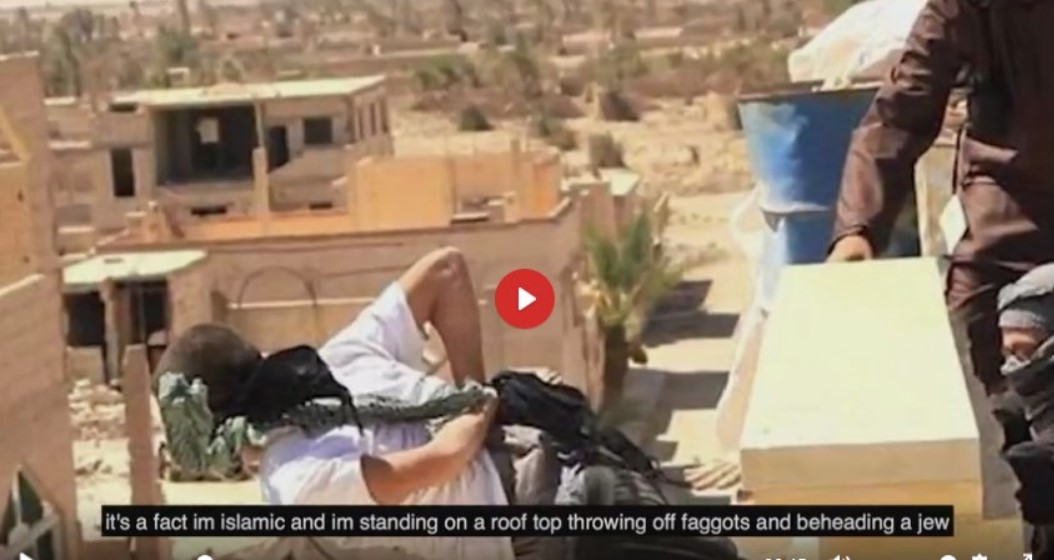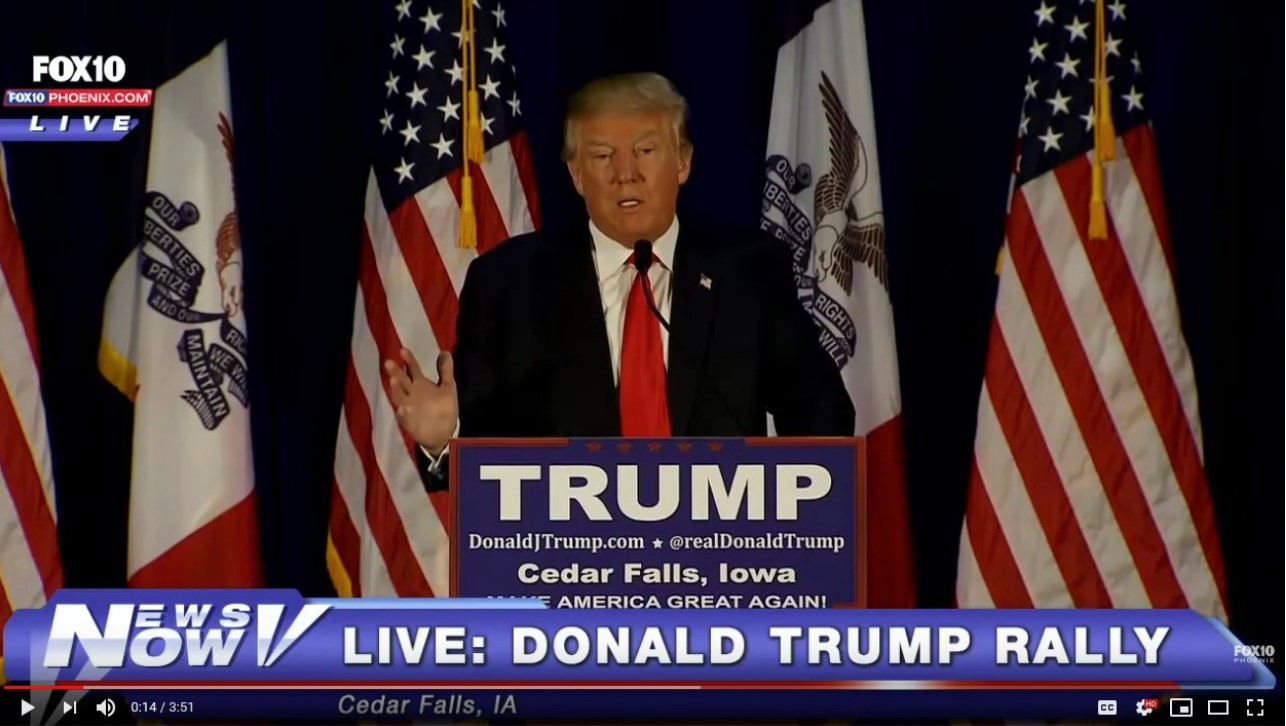 Donald Trump Reads "Snake" Poem To Syrian Refugees
Donald Trump reads "Snake" poem to a crowd of supporters in Cedar Falls Iowa on January 12, 2016.
Irish Music
Who were the Black and Tans? (Actual footage of attacks)
The Black and Tans as a subject still arouses controversy in Ireland. The Black and Tans were mostly former soldiers brought into Ireland by the British government after 1920, to assist the RIC, (Royal Irish Constabulary), in their work.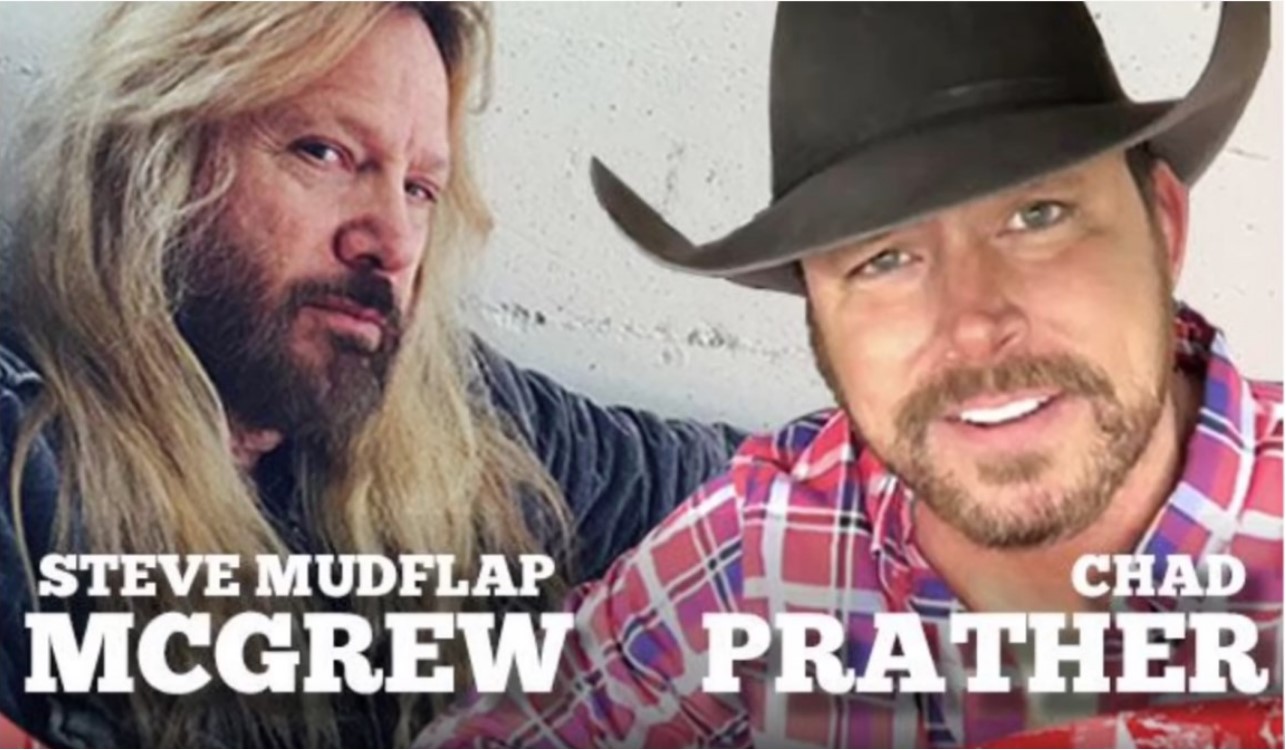 Friends in Safe Spaces. Chad Prather and Steve Mudflap McGrew aka Larry the Liberal
Chad Prather and other singers
Chad Prather - The "Snowflake Cry" song
Snowflake Blues a Trumptrain parody of Folsom Prison Blues
Hillary Clinton - All I Want For Christmas is to be President (Mariah Parody)
The Wreck called Hillary Clinton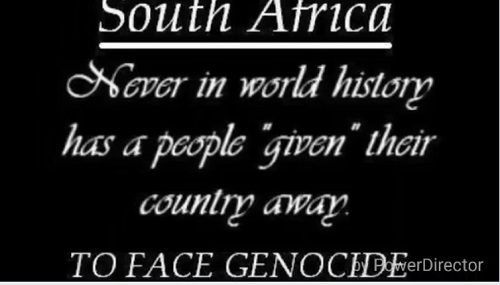 The key to a nation's future lies in its past. The people who lost has no future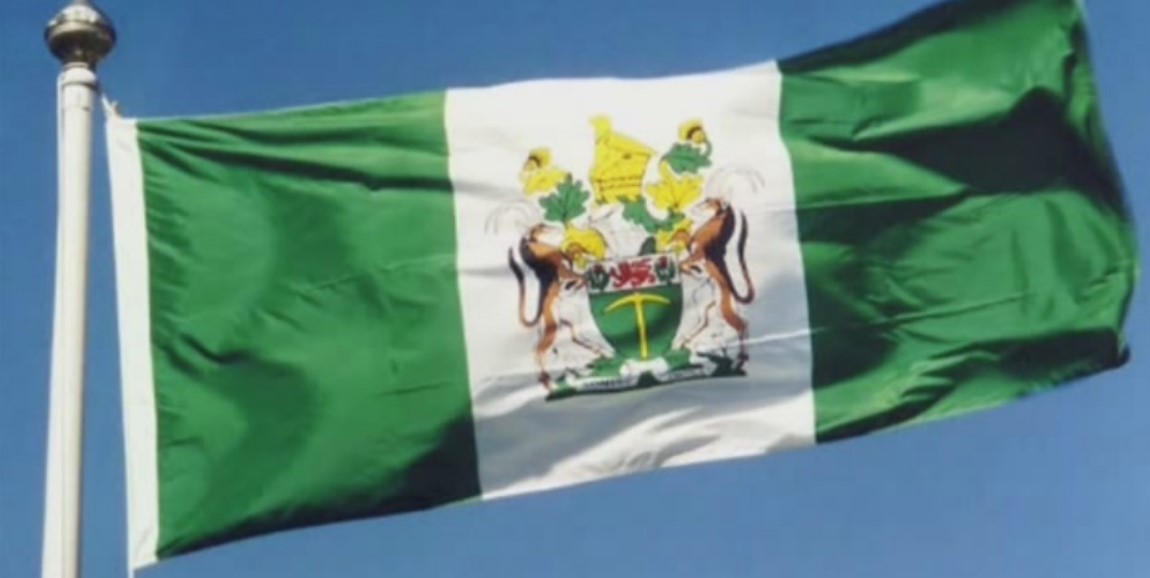 Taras Bulba - army gathering. The Ride to Dubno -
TARAS BULBA ©1962: The Ride to Dubno, also known as, 'The Ride of The Cossacks', music composed and conducted by Franz Waxman 1906-1967. Starring Yul Brynner in the title role, also starring Tony Curtis, Kristine Kaufmann, Perry López and Sam Wanamaker, filmed in Argentina, directed by J.Lee Thompson.The Horse Charge
Music from the group, Two Steps from Hell, "Heart of Courage", released in 2010. A video of horses charging from a number of various movies.
150 thousand People! Poland Rises Against Islam/March Of Independence2015/MarszNiepodległości
According to one reader, the music is a mix of Why do we Fall; Imagine the Fire; Without a Rope; Take me to Bane - Soundtrack from The Dark Knight, by Hans Zimmer & James Newton Howard.
Polish - Hungarian Brotherhood
Israel - Anti.N.W.O SonG - S-Line - ILLUMINATI DISS (Anti - NWO) FICK die FREIMAURER)
EUROPE NEEDS YOU - SAVE YOUR CHILDREN - STOP IMMIGRATION
Visegrad Alliance - Central Europe Rises
Polish - Hungarian Brotherhood
Europe says NO to Angela Merkels Islamic invasion
European Dances
André Rieu & 150 dancers - Lara's Theme & Light Cavalry
Zorba The Greek Dance By the Greek Orchestra Emmetron Music HD
AMAZING Russian Female Ensemble Beriozka Performs Marvellous "Gliding" Dance
Jackie Evancho
Jackie Evancho started singing before the age of 9. We hope this motivates young boys and girls to sing.

'O Mio Babbino Caro' (June 2009)

Jackie Evancho & Sarah Brightman - Time to Say Goodbye
Jackie Evancho & Andrea Bocelli - Con te partirò - Live 2015
Rebellious/Patriotic
EUROPE NEEDS YOU - SAVE YOUR CHILDREN - STOP IMMIGRATION
Visegrad Alliance - Central Europe Rises
Europe says NO to Angela Merkels Islamic invasion
European nationalism on the rise - fight for your people. Retain your European identity. Proclaim the sanctity of race. Believe in the Sacred Gene Pool. Treasure this noble heritage.
Eternity must be ours!
Sentimental/Country and Western Music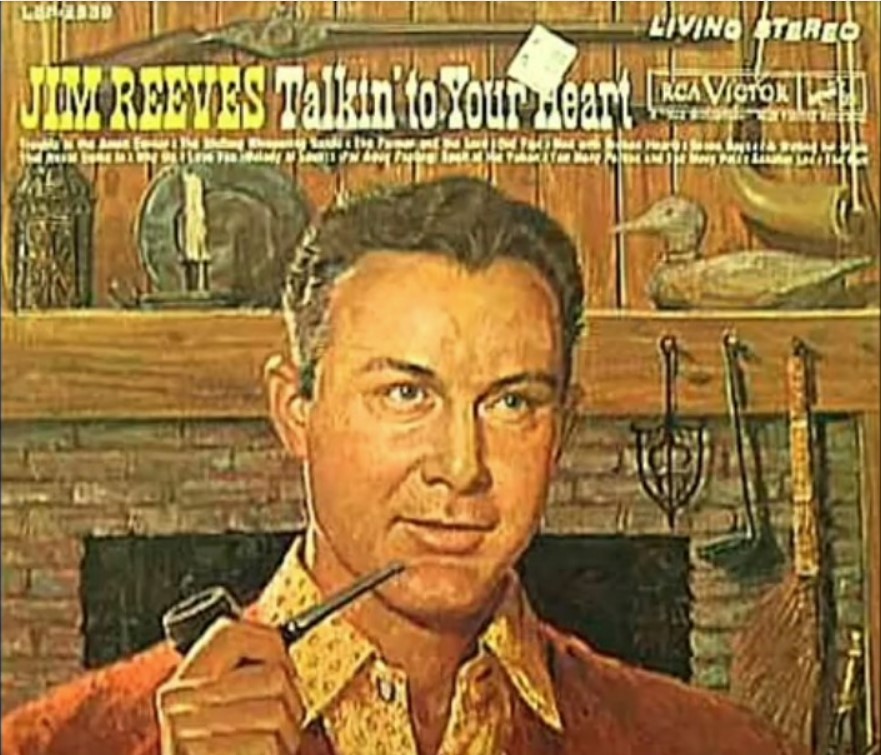 The Shifting Whispering Sands as done by Jim Reeves YouTube
The Mamas And The Papas - California Dreamin' - Subtitulado Español & Inglés
https://www.youtube.com/watch?v=Ld6fAO4idaI Peter, Paul and Mary - Blowing in the Wind
Europe - The Final Countdown (Official Video)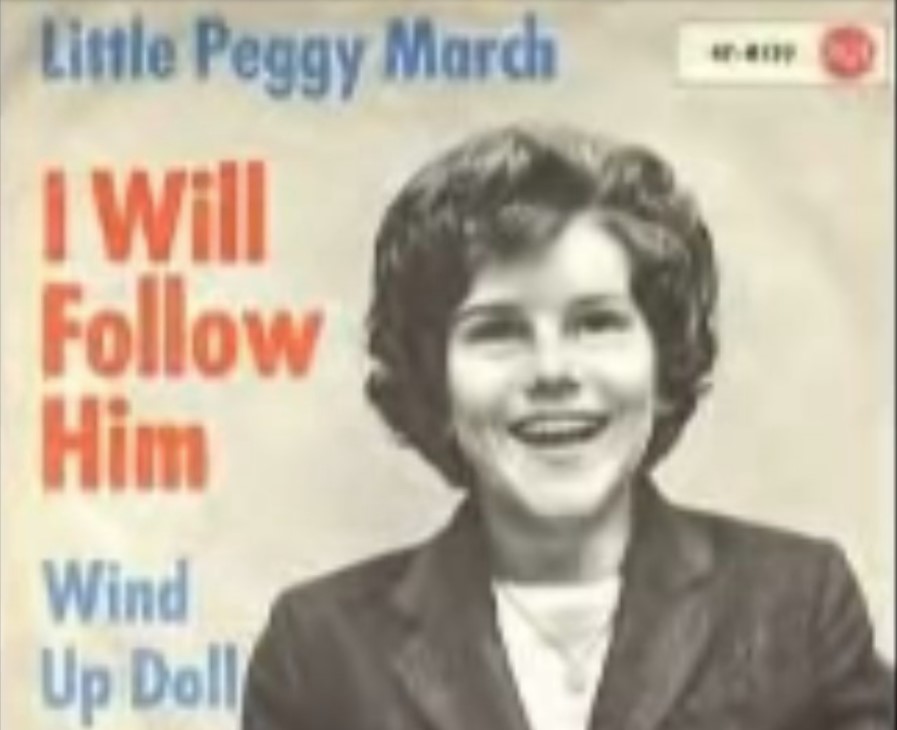 Patti Page's biggest hit released in 1950, "The Tennessee Waltz" and was #1 for thirteen weeks that year.Little Peggy March - I will follow him (best version)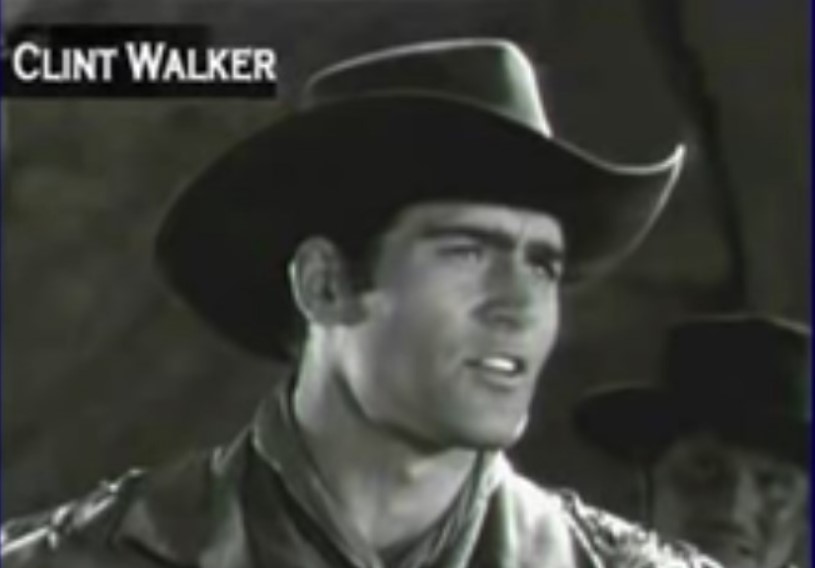 "I believe" - Clint Walker
This is one of the songs included in Clint's Inspiration CD, available through his website at clintwalker.com.Clint Walker: "The Kentuckian Song"

Burl Ives - The original recording of Ghost Riders In The Sky
This is the first recording of this famous song by someone other than the writer, Stan Jones, who recorded it in 1948.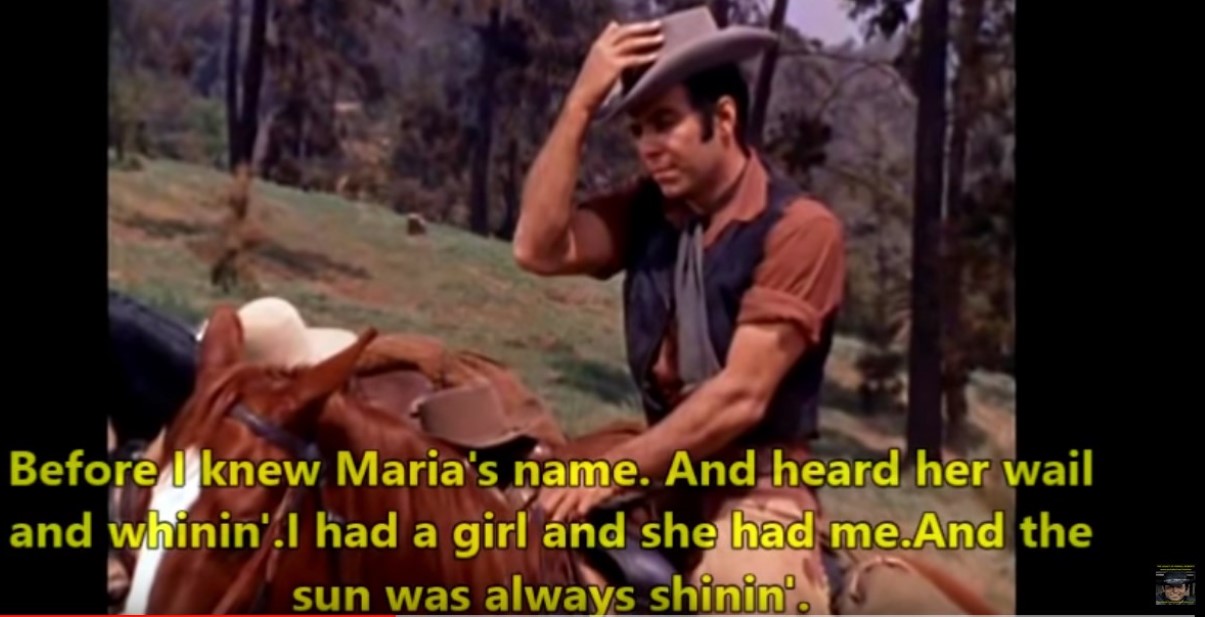 Pernell Roberts - They Call The Wind Maria - With Lyrics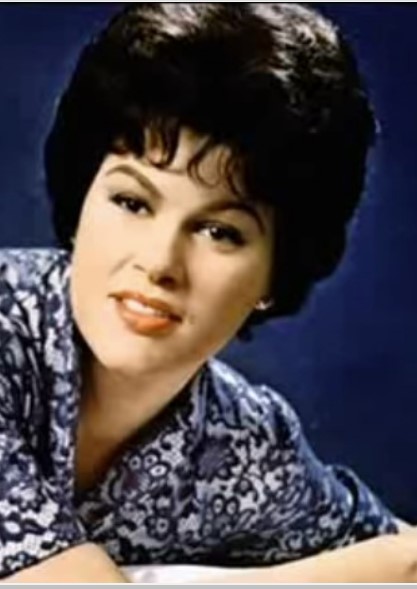 Patsy Cline - Back In Baby's ArmsPernell Roberts -
They Call The Wind MariaThe Seekers - Georgy Girl (1967 -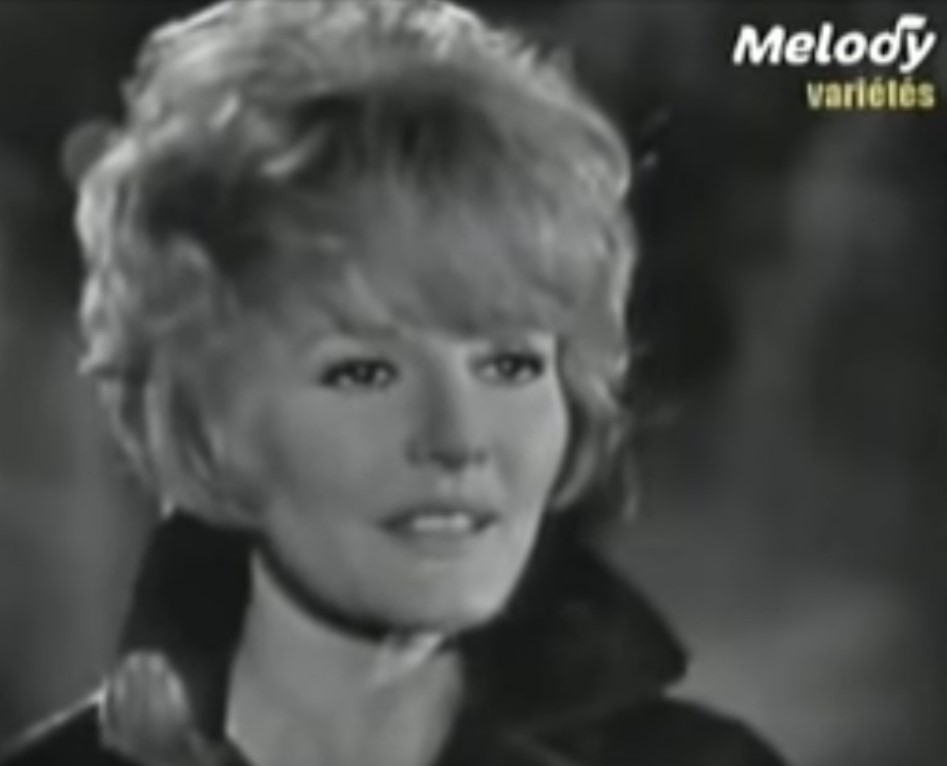 Stereo)Petula Clark Downtown. Original version
Non English Channels
✠ Der Preußische Adler
Swedish Traditionalist
Theodisker
General Fritz
Armin Von Bretternitz
DeroVolk
Norwegian Baron
Ingmar Burghardt
NeuPommern
Trump Responds
Read 11084 times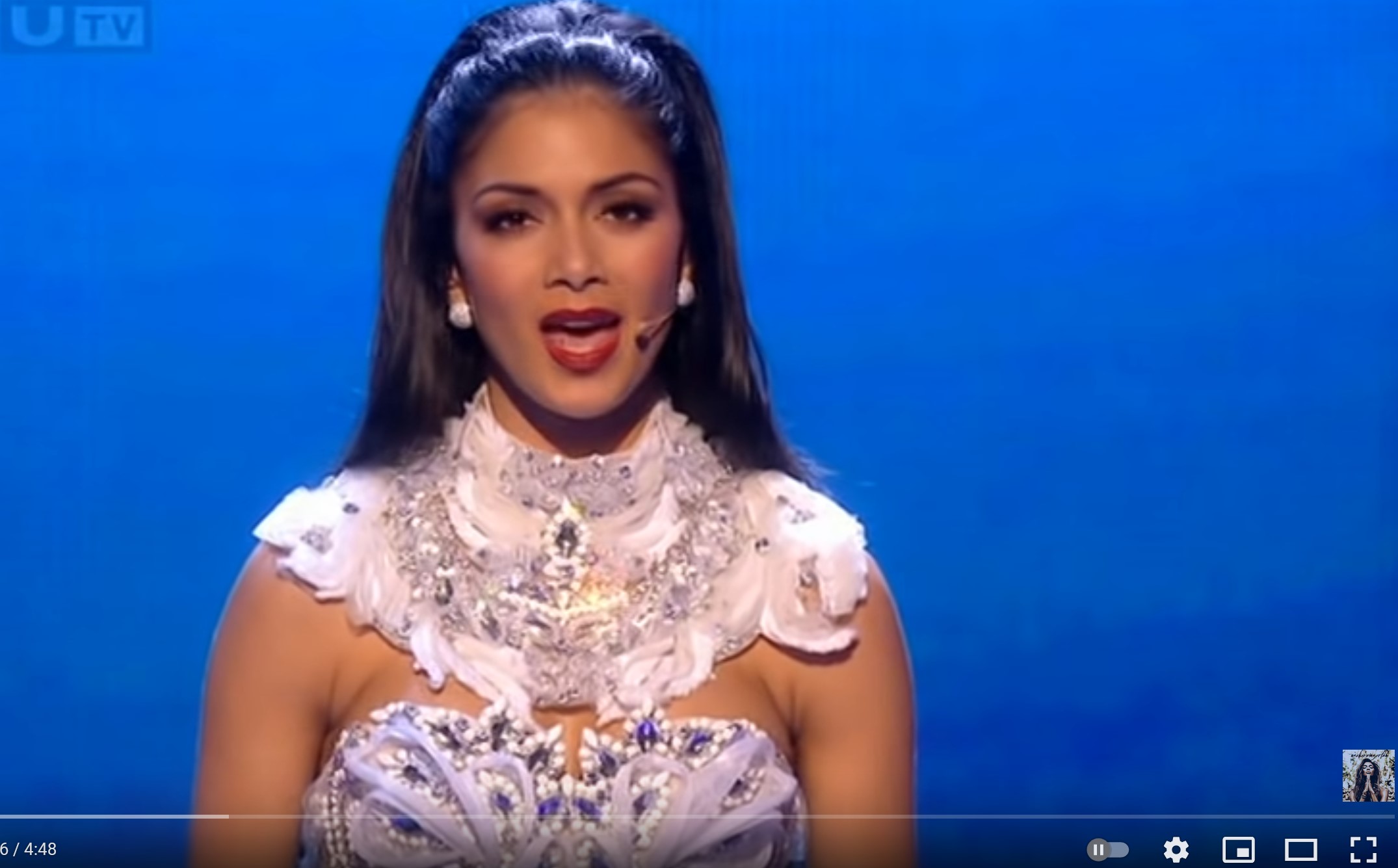 Nicole Scherzinger - Phantom Of The Opera (Royal Variety Performance - December 14)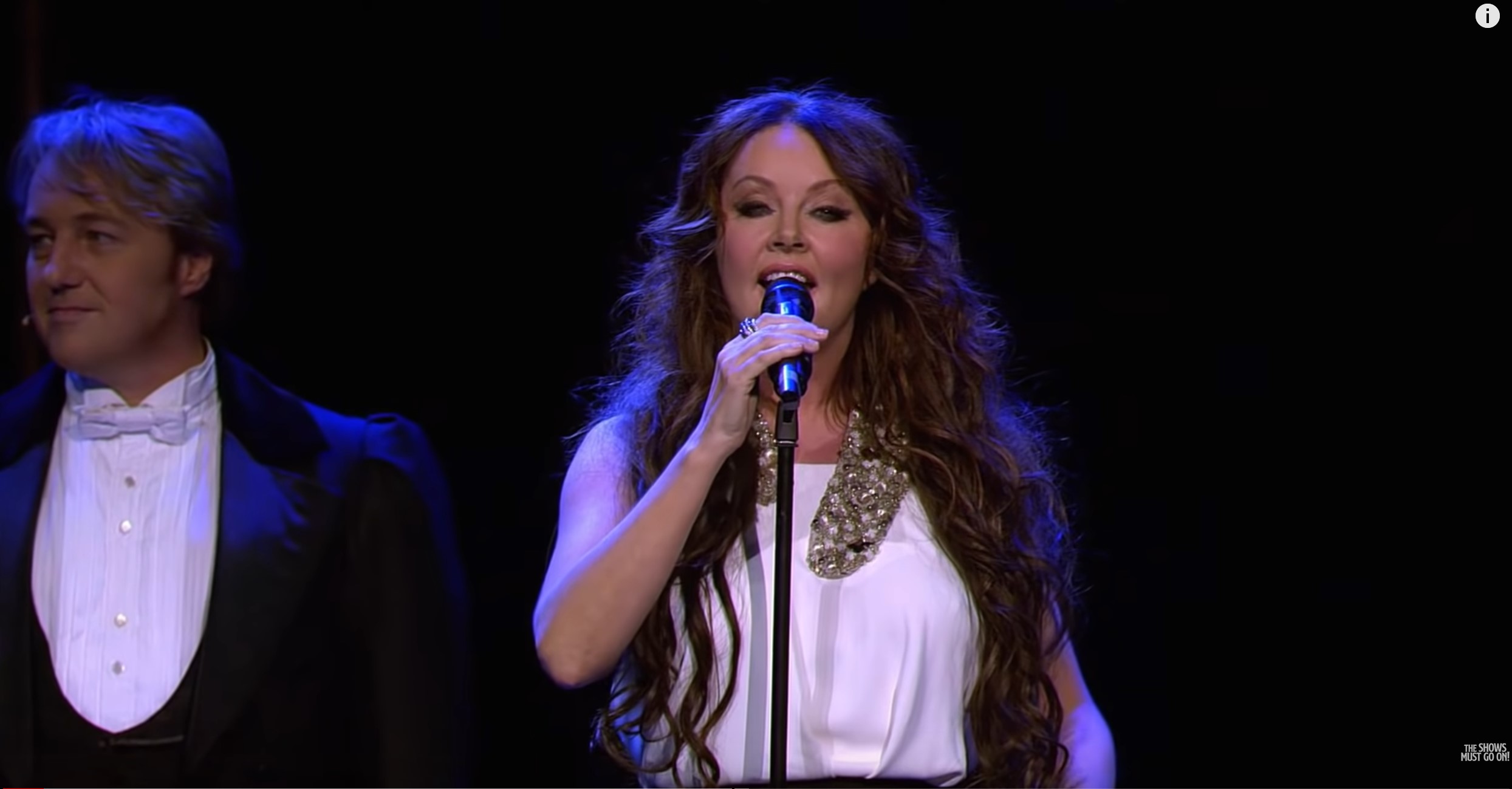 Four Phantoms Medley ft. Sarah Brightman | The Phantom of The Opera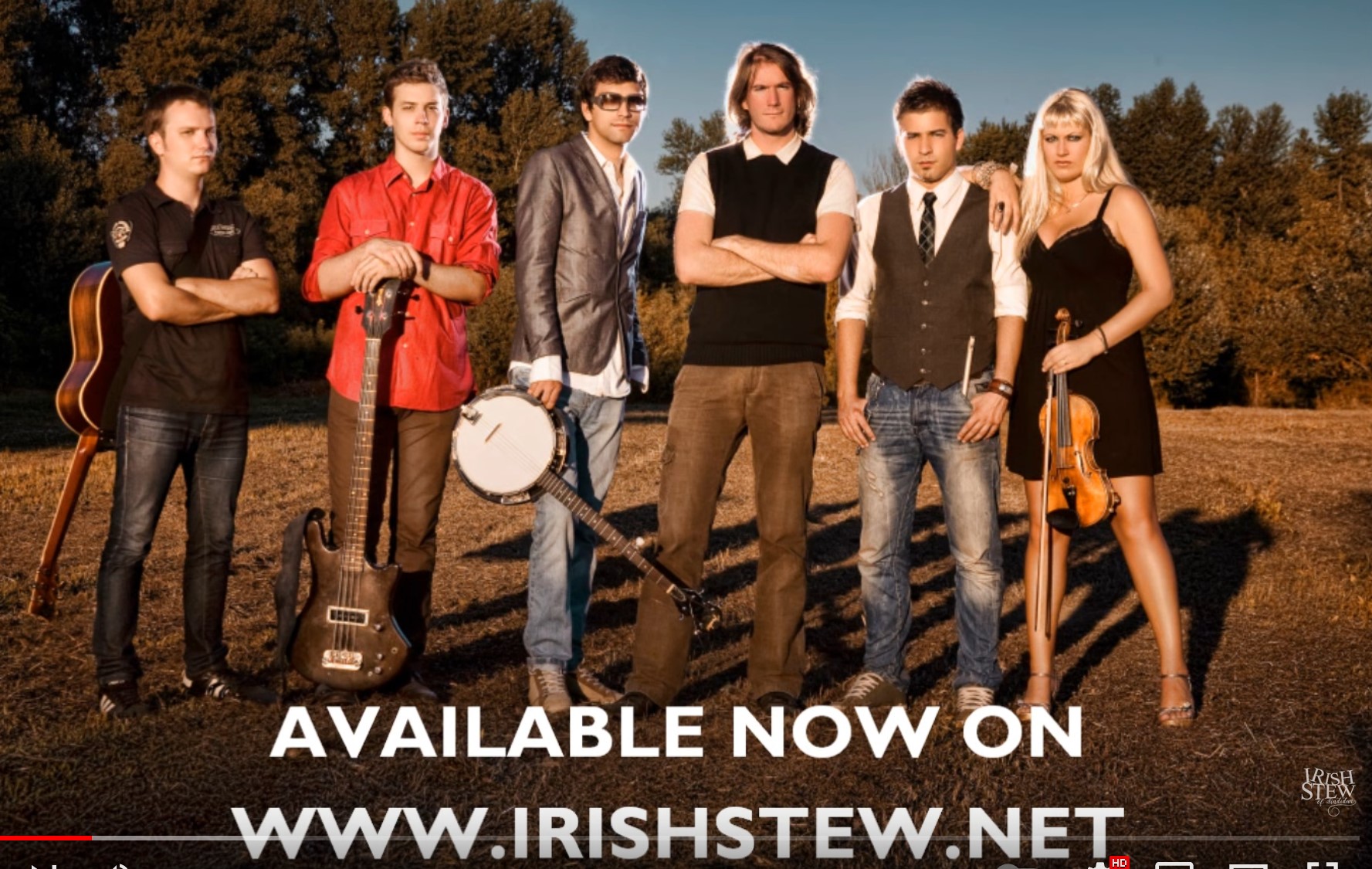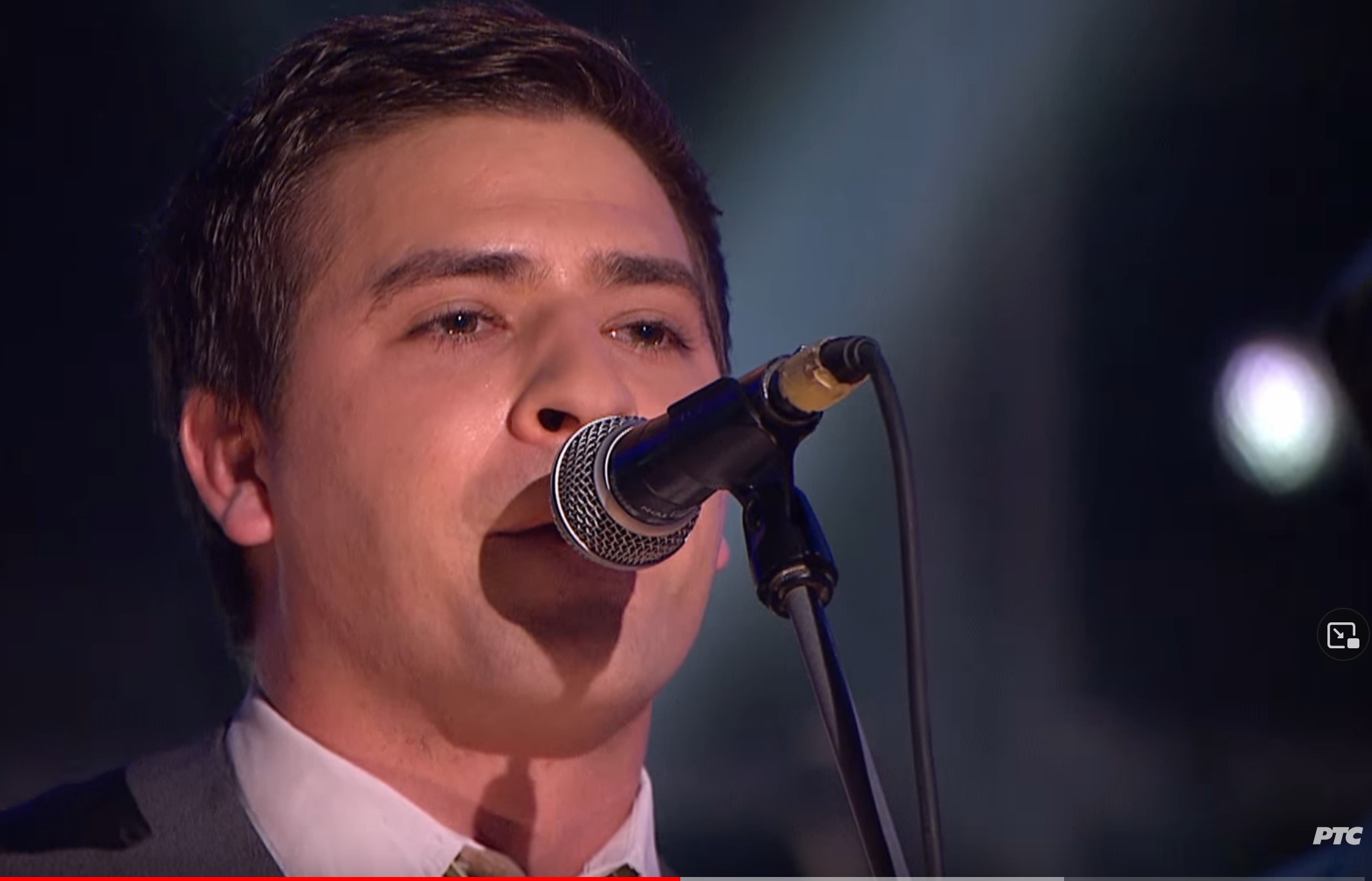 Irish Stew of Sindidun - Take Me High / Tri boje zvuka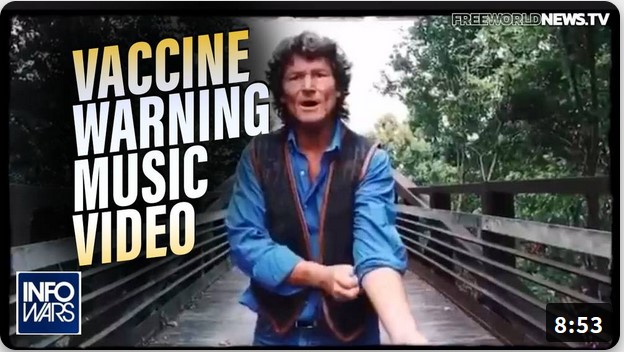 New music video to warn people about vaccines.
EXCLUSIVE: Jane Ruby Teams Up With Nashville Star For Vaccine-Warning Music Video
Nashville Star Shawn Gallaway of https://www.shawngallaway.com/ joins guest host Dr. Jane Ruby of http://drjaneruby.com/ on The Alex Jones Show to show the new music video they collaborated on to warn people about vaccines.
White History, Music, Wars, Dances and Film Archives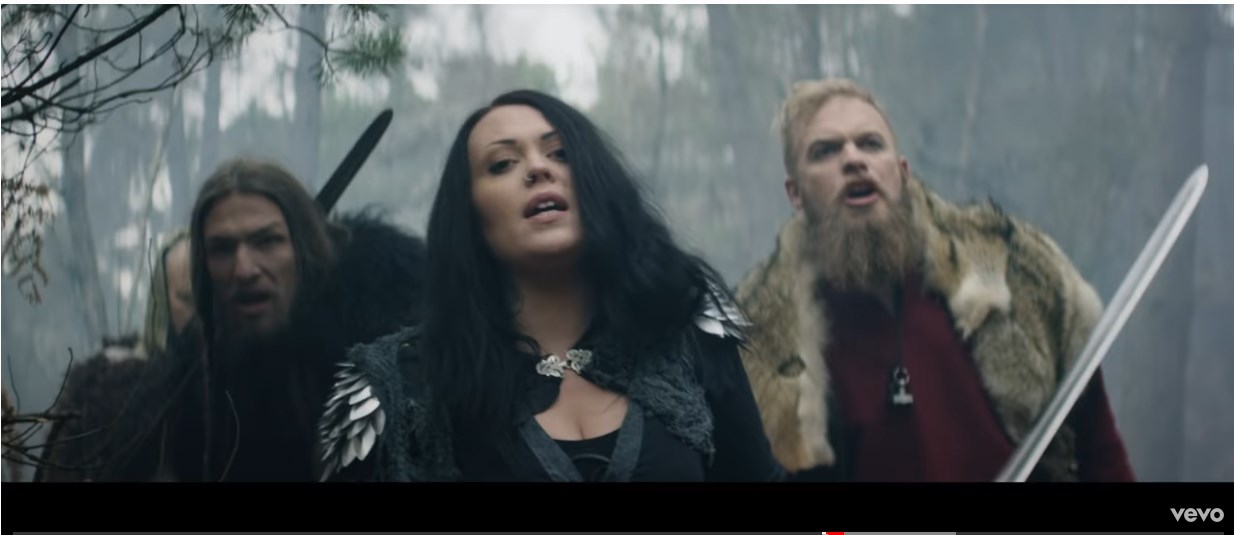 SKÁLD - Flúga
42K 506 Share
Text: Christophe Voisin-Boisvinet
Universal Music Publishing France, Editions Hurlantes